If you have a few extra hours today, spend them watching this three-and-a-half-hour speedrun of Final Fantasy IV, an RPG that was certainly not designed to be completed in fewer than four hours.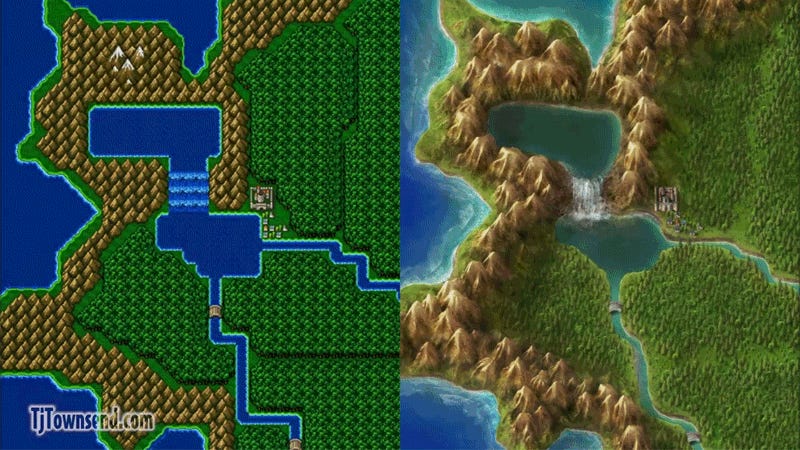 Final Fantasy IV's pixelated original overworld and all the locations on it got a beautiful facelift from artist TJ Townsend. Now it looks like a proper world map from a modern JRPG.
Final Fantasy IV, which has been released on every digital device known to man, is now on Steam, too. It'll run you $16 for the PC version, which is a port of the three-dimensional DS remake of the fourth Final Fantasy that includes some stuff that wasn't on the Super Nintendo, like voice acting and a new "augment"…
The 3D remake of Final Fantasy IV is now available on Google Play for Android devices. For $15.99, I'd make damn sure your device can run it before purchasing.
While not the best Final Fantasy game of all-time (in my reality that's IX), Final Fantasy IV was one of the first role-playing games to feature a deep, character-driven plot and introduced the world to the Active Time Battle system, adding an element of urgency to pressing one button over and over again. That's at…