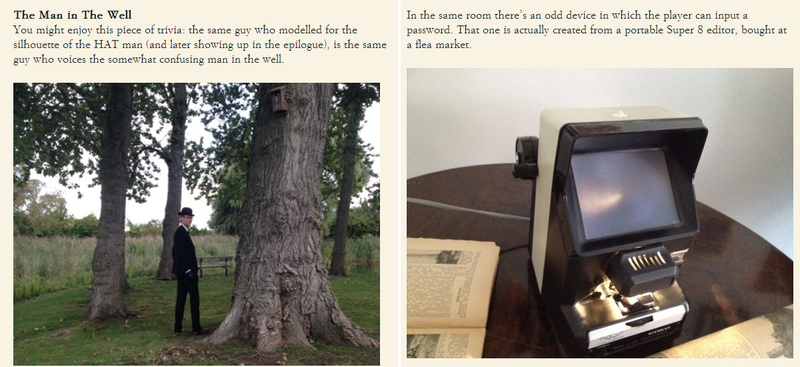 Simogo posted a lengthy guide to the references and inspirations for the visually brilliant iOS game Device 6. As you might expect, The Prisoner was a significant inspiration. But the Wii played a role, too.
The road to video game greatness is paved with unfinished projects and half baked ideas. Simogo, the tiny studio behind many revered mobile games including Beat Sneak Bandit, Year Walk, and Device 6 reminded us of that today with a short tease of a video about one of their earliest prototypes. It's a game called …
Soon, there will be a glorious deathmatch to decide the cream of the crop from 2013's independently developed video games. That's because the Independent Games Festival just announced its nominees for the awards that they give out annually to the most accomplished indie titles. Some of them aren't out yet. But others…
Play a lot of smartphone games, and it's easy to fall into a rut. This game's like Angry Birds, that game's like Jetpack Joyride, these games are like a combination of the two. Sometimes it can feel like there's nothing new under your thumbs. Then you'll play something like Device 6, and remember just how cool…
From Simogo, the creators of the surreal Year Walk, Device 6 is a text adventure, a puzzle game, and a mystery rolled into one. It's like nothing I've ever seen before.