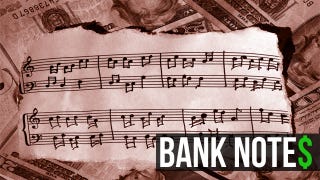 You may have heard that it's tough to make a living as a musician. You heard right! It's a tough world out there, and very few people get paid a good living to make music. But while it may seem daunting from the outside, there is actually a greater demand for music than ever—there is more media created each day than…
I've written in the past about how much I like Danny Baranowsky's work, but tonight during Kotaku melodic, we'll be running a more in-depth feature about him, so I thought it would be cool to share some of his non- Binding of Isaac work.
We've done a lot of big-budget games so far in our Best Video Game Music of 2011 series, but there were some great indie soundtracks released, as well. One of the very best of those was Danny Baranowsky's dangerous, dark, synthy work on the Zelda-esque roguelike The Binding of Isaac.