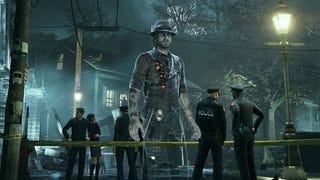 Airtight Games is no more, according to GeekWire. The independent developer behind Quantum Conundrum and Soul Fjord recently released Murdered: Soul Suspect, a noir-themed adventure game published by Square Enix. The GeekWire reporter found the studio's Redmond, WA headquarters newly vacated, "with a sign outside…
Continuing the streamlining of its web-based social game business, Zynga has announced that it will be closing Empires & Allies, Dream Zoo and Zynga City, the Chinese version of CityVille on Tencent. That's in addition to The Ville, confirmed for closure earlier this week.
Yesterday's rumors have proven true, as Sony Online Entertainment confirms 205 cut positions, the closure of three studio locations, and puts the final bullet in the head of massively multiplayer online spy game The Agency.