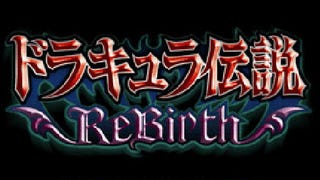 And a logo! For the Japanese release of the WiiWare Castlevania remake that is. Castlevania: The Adventure ReBirth hasn't been dated for a North American release yet, but with the Japanese release almost here, we'll settle for clear screen shots.
In the summer we reported that longtime Castlevania developer Koji Igarashi, absent during the franchise's appearance during E3, was still at Konami, involved in a project that would emerge at Tokyo Game Show. That didn't come to pass.
Konami's Wii-imagining of Game Boy Castlevania: The Adventure, as leaked by the ESRB this weekend, has just been confirmed by a newly updated release list from Nintendo. The better news is that it's coming, like, this month.