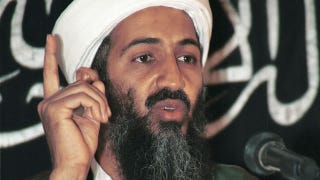 Twitter is freaking out right now over news that Osama bin Laden is dead. Jill Jackson, a producer for CBS News, seems to have broken the story on her feed. President Obama has called a news conference...Developing.… [Gawker]

I must be inside the bubble, because the idea of playing as the Taliban in Medal of Honor multiplayer didn't hit me as particularly controversial. Fox News noticed. Though it did treat the subject reasonably, the woman they interviewed doesn't.
A U.S. soldier plays Red Faction: Guerrilla inside his tent at a forward operating base in Dand district of Kandahar Province in Afghanistan. as seen on Boston.com - thanks Gordon.