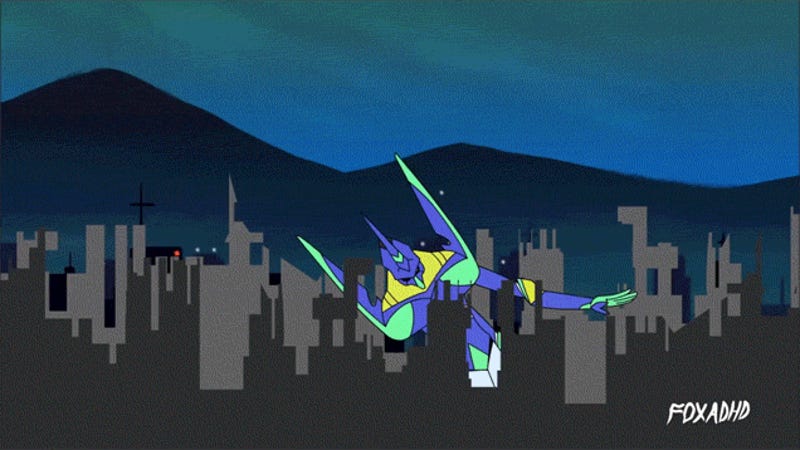 Shinji doesn't only get in the robot in Michael Bay's Evangelion, but completely overreacts to the awakening of the Angels.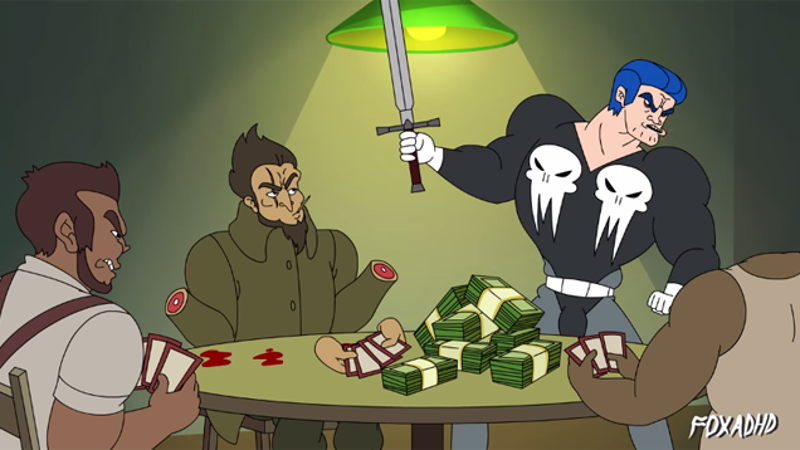 Frank Castle might not have super powers, but the folks over at ADHD gave him a very suitable one: The ability of dropping silly puns... non-stop.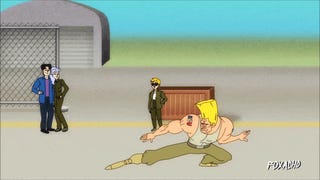 Even if Guile from Street Fighter looks like a guy who's been through a lot, and the lyrics are about his eyebrows, Animation Domination's latest clip really proves that Guile's theme goes with everything.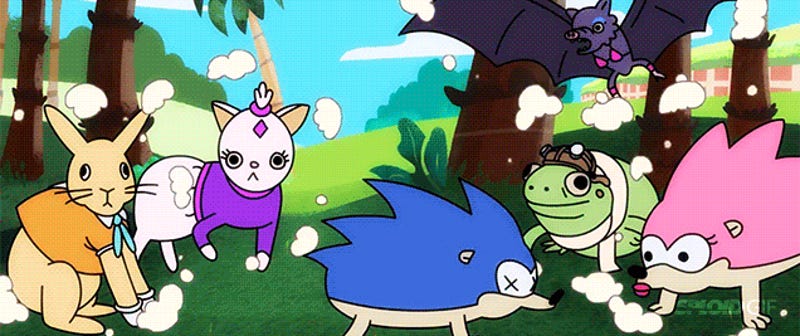 It's always fun to realize that all your favorite childhood characters are completely disgusting creatures. Like Sonic the Hedgehog, who in real life can run really, really fast but would also create foam poop with its mouth to rub it on itself for no reason at all. In fact, hedgehogs love all kinds of poop.