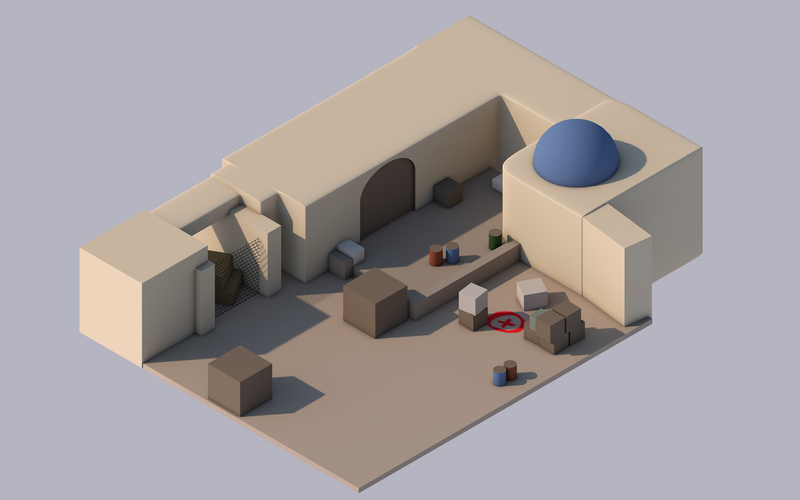 This series of wallpapers by drizzly shows some of Counter-Strikes most iconic map spots, and recreates them in a cute isometric style.
The longer I look at this, the more I'd love to see a Counter-Strike game that takes most of the pages out of Hitman Go's playbook.
There are phone versions of the wallpapers here, and desktop versions here. If you want wall versions, for your actual house/room, those are here!