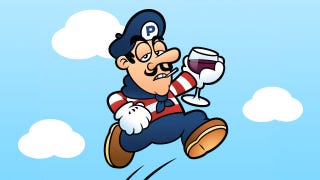 Jon Defreest gives us a hilarious look at how the Mario Brothers franchise would be if it were based on French stereotypes instead of Italian.
Related Rampages: The King of Busts | Cocaine Bear
Super Pierre Bros. Oui by Jon Defreest (Behance) (Flickr) (Twitter)
Via:breakfastsafari
Need your daily fill of geek eye candy? If so, head over to Justin Page's Rampaged Reality and get your fix. Republished with permission.