I'm not the sort of gamer who likes to wear his playing predilections on his sleeve. When I wear or use something game-branded, I prefer the enigmatic over the brazen. Give me a Meat Bun tee over a Hot Topics design, a pair of Invader shoes over Super Mario kicks any day.
That's one of the reasons I'm digging these new Modern Warfare-branded Munitio earbuds: Unless you're really looking you'd never know they were associated with a video game.
Announced this morning, the Call of Duty: Modern Warfare 3 Billets 9mm Special Edition Earphones are made from black aircraft-grade billet aluminum and come with a changeable set of silicone green tips to make sure you can find a comfortable fit for your ears. The black rubberized cord has a black microphone that hangs about 8 inches down from one of the earbuds. That's where the sole controller button rests.
The only sign that this particular pair of earbuds has anything to do with a video game is the roughly inch-long black barrel of metal that wraps around the cable where they come together from the earbuds. One side of the barel has MW3 itched in green, the other side has the words Call of Duty etched in white.
I just know that the sound these buds deliver are richer than what I get from my go-to pair.
The main reason I've been wearing a sample prototype of the earbuds is the amazing sound they deliver. Munitio made a name for itself with the rich, bass-heavy sound their earbuds deliver. According to the press release, they accomplish this by using "rare earth neodymium magnets", a "custom-tuned Sound Flow System" and a "BassEnhancingChamber."
G/O Media may get a commission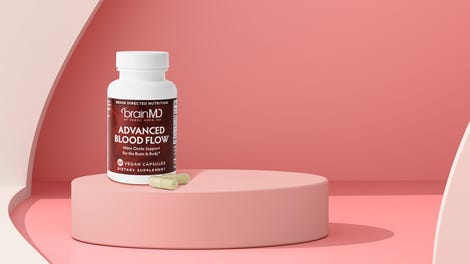 I'm not an audiophile, I'm certainly no sound designer or rare earth minerals expert, so I have no clue what they're talking about. I just know that the sound these buds deliver are richer than what I get from my go-to pair from V-Moda.
V-Moda is no slouch. I've been a big fan of their in-ear sound for years, but Munitio's earbuds seem to have a broader range and the resulting sound is slightly less tinny sounding. I hadn't realized that V-Moda's earphones where lacking until I spent 15 minutes or so switching back and forth between to the two sets. Once I listed to them both, even trying one in each ear at the same time, it was easy to pick up the differences.
The design of all Munitio's feature earbuds that look like they're made of 9mm bullet casings, the added touch of white and green on the cord is a nice touch, but again nothing that screams gamer or Modern Warfare 3.
The only thing I'm not happy about with the earbuds is that they don't include any sort of volume control. The company tells us that's because they wanted to support the broadest range of compatibility for their headphones. While that makes sense from a business stand point, it still takes a lot of getting used to if you typically listen to music like I do: Rushing through the crowds of New York with an iPhone slipped safely in your pocket.
I'm not quite sure yet if that's a deal breaker for me, but it does give me pause. Fans of Munitio will also likely notice that the cord is a "Kevlar reinforced" rubber cable, which to my uneducated eyes looks just like a rubber cable. (Ed's note: I'm told that Kevlar is actually wrapped inside of the rubber jacket) Munitio's typical cords are wrapped in a cloth coating on top of the rubber, so these might not be quite as sturdy.
The Call of Duty: Modern Warfare 3 Billets 9mm Special Edition Earphones go on presale today at Best Buy, GameStop and Munitio for $89.99. They go on sale on Oct. 23. They will also be available in Winter and Battle Gray colors. They come with a tactical carrying case, six sets of SiliconeHollowPoints (two S, M and L sizes), two earhooks and a two-year limited warranty.
Specs
20 Hz - 20 kHz
Sensitivity: 101 db +/- 3db at 1 kHz
Rated Power: 3 mW
Max Input Power: 10 mW
Impedance @ 1 kHz: 16 ohms
---
You can contact Brian Crecente, the author of this post, at brian@kotaku.com. You can also find him on Twitter, Facebook, and lurking around our #tips page.