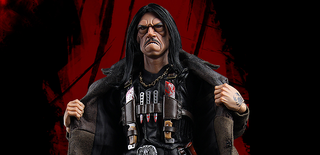 An upcoming figure by Damtoys that bears a striking resemblance to Danny Trejo/Machete. See more photographs below, as well as photographs of the Jason Statham figure:
The Trejo-inspired figure is officially called Gangsters Kingdom Diamond 3. Damtoys has also made a Jason-Statham-inspired figure called The Gangs Kingdom Spade J:
And a variety of other soldiers and mercenaries, including these:
You are now looking at Screenburn, a Kotaku blog dedicated to the best gaming images, videos and GIFs online.