Patrick Jean's amazing short film Pixels, which documents the 8-bit destruction of New York City by Donkey Kong, Frogger, Space Invader and Vaus from Arkanoid, may be coming to a theater near you, thanks to Adam Sandler.
Deadline reports that Sandler's production company Happy Madison has purchased the rights to Pixels and that Columbia Pictures may develop the short into a feature film. Jean said in an interview last month with Motionographer that he's been "contacted by several major feature studios to develop the project further." Happy Madison, by the way, is the production studio responsible for cinematic classics like Deuce Bigalow: Male Gigolo, Paul Blart: Mall Cop and You Don't Mess With The Zohan.
Adding more weight to the report are new domain registrations from Sony Pictures, the home of Columbia, dug up by URL-finding powers of Mr. Superannuation. Sony is squatting on various Pixels movie domains, proving it is at least that serious about getting the film made.
Deadline notes that the big screen adaptation of Pixels would be filmed in 3D, naturally, as any good movie should.
G/O Media may get a commission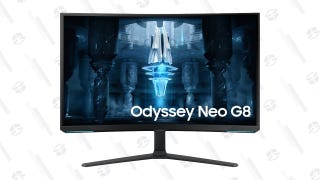 Samsung 32" Odyssey Neo G8 Curved Gaming Monitor
Jean and Sony Pictures have not yet responded to requests for comment.
Sony, Happy Madison Playing With Viral Sensation 'Pixels' [Deadline]
Pixels by Patrick Jean (HD) [YouTube]