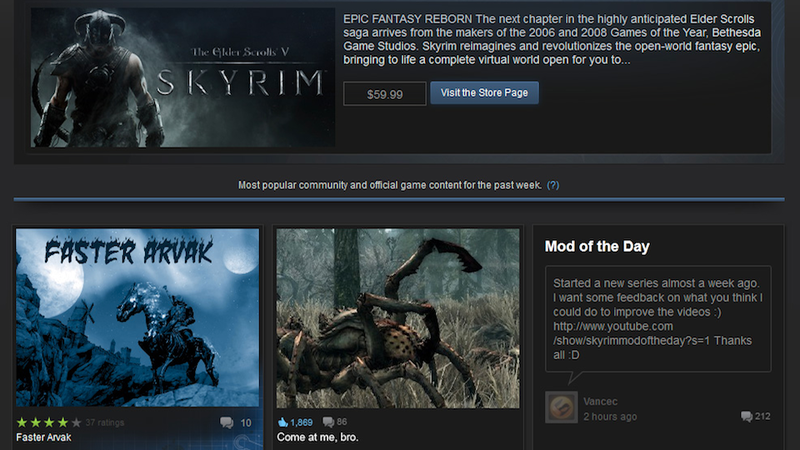 Steam is changing. Soon, every game on Valve's massive network will have its own "Game Hub" that features user-submitted screenshots, videos, and mods. It will also feature news articles and updates.
You can see a preview of the new player-curated content on Steam, where Valve promises to reveal more information in the next few days.
"The New Steam Community is all about showing off the best content that gamers have created," Valve's Emily Kent said in a press release. "With over 89 million screenshots, videos, Steam Workshop maps, levels, mods, and items, plus news articles and product updates, the community has created an unbelievable wealth of content around their favorite games."