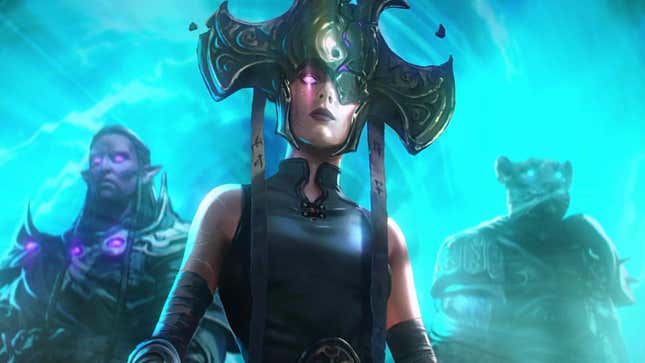 Steam's latest sale event is its Strategy Fest which is offering discounts on some of the best strategic PC games around. If you need a meaty campaign full of tactics to devise and menus to tinker with, look no further than these excellent PC games.
In addition to seasonal sales, Steam has been running smaller genre-focused events throughout the year. Earlier this summer the Valve-owned storefront slashed prices on a ton of visual novels. This time around its turn-based strategy and tactics games. The Strategy Fest runs from August 28 to September 4, with discounts on hundreds of games, including some of the best in the genre and its many sub-genre spin-offs.
Here's a few great picks off the top of my head:
Symphony of War: $13.30 (33 percent off)
Cultist Simulator: $6.80 (66 percent off)
Northgard: $9 (70 percent off)
Frostpunk: $6 (80 percent off)
Battletech: $10 (75 percent off)
Triangle Strategy: $30 (50 percent off)
For old school fans, a bunch of classics are on sale too:
Sid Meier's Colonization: $3.50 (50 percent off)
Command & Conquer Red Alert 3: $5 (75 percent off)
Homeworld Remastered Collection: $3.5 (90 percent off)
Unity of Command II: $7.5 (75 percent off)
Sins of a Solar Empire: $11.25 (75 percent off)
Okay, Unity of Command II is technically a new sequel to an old game, and Sins of a Solar Empire came out in 2012, which certainly feels ancient in real-time strategy terms. Either way, both are excellent if you haven't checked them out before. But if you need even more recommendations, you can click through the top image for nine more discounted heavy-weights.