New York City-based independent developers Heartonomy are bringing a unique sort of multiplayer strategy game to iOS this summer, and for some odd reason they named it StarLicker, which really negates the need for any explanation of gameplay.
These Great Fortnite Creative Maps Show Us What's Possible
Okay fine, it's a game where you and another player alternate setting up attack patterns and defending against them. One player sets up attacking units, arranging them about a base of sorts. Once the attacking units are in place, the defending player then attempts to absorb as many of the incoming bullets as they can in a fixed amount of time. It's like a real-time strategy game had sex with a bullet-hell shooter and had a baby.
And they named it StarLicker.
There's a beta coming up for StarLicker, and it will be your only opportunity to tell people that you're in beta for a game called StarLicker. You can sign up for it and find out more about the game here.
G/O Media may get a commission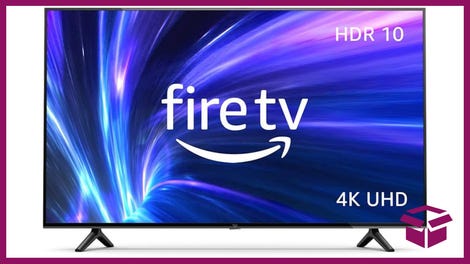 42% Off
Amazon Fire TV 50" 4K Smart TV