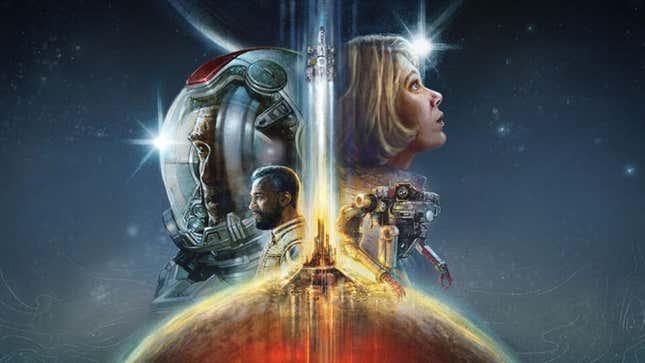 Bethesda announced that its long-awaited space-faring RPG Starfield will be coming to Xbox Series X|S and PC on September 6, 2023. And to finally shed more light on the game, Bethesda will be holding a Starfield Direct presentation on June 11, 2023. Like other Xbox first party titles, Game Pass subscribers will be able to play Starfield on launch day.
This Mini Sega Arcade Cabinet Packed With Retro Games Would Make A Great Gift
In today's video announcement, Todd Howard was eager to assure fans that the game would be worth the wait. Bethesda had already delayed its big RPG from 2022 to the "first half" of 2023.
"We have poured ourselves into this game and even I'm surprised at how much we can pour," said Howard. "It is large. We're playing the game all the time." Starfield will reportedly have over 1,000 planets and 150,000 lines of dialogue. Fans will have to wait another six months to see if Bethesda's massive worlds will be fascinating places to explore, or if they'll feel empty and abandoned at launch.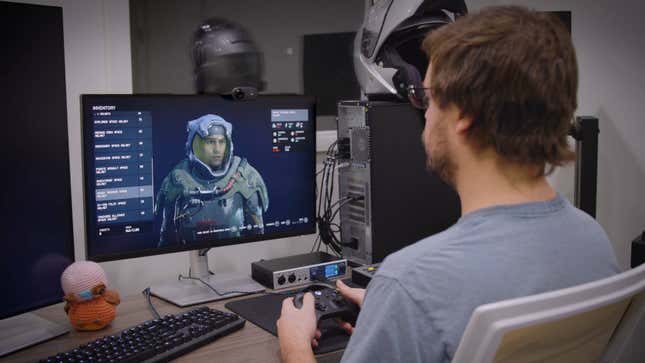 These computer screens may well provide our only new glimpse of Starfield's current state until this summer. "This June, we're gonna bring you into the studio and give you a deep dive on the game at the Starfield Direct," Howard promised. "There is so much that we still have to show you."
"We know you've waited a long time to play something new from us," he says in reference to Starfield being Bethesda's first new IP in 25 years. "Believe it or not, we're kind of the same. We miss it. And we can't wait for you all to play it. Thanks, and we'll see you soon."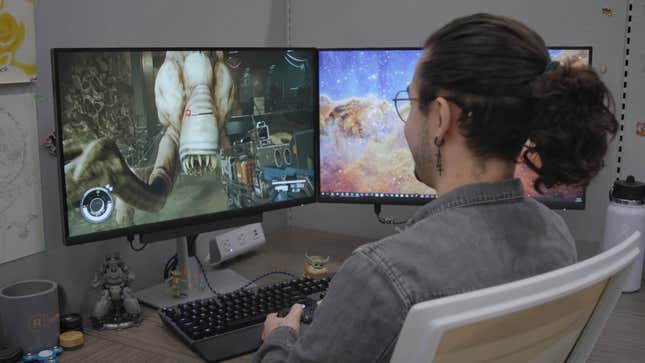 While Starfield has survival elements, Bethesda also wants it to be more approachable than a hardcore sim with strict resource management. The developers are reportedly more concerned about "themes" and "tone" than giving players a rugged survival challenge. We'll see how successful they are when we get our hands on the game in September.