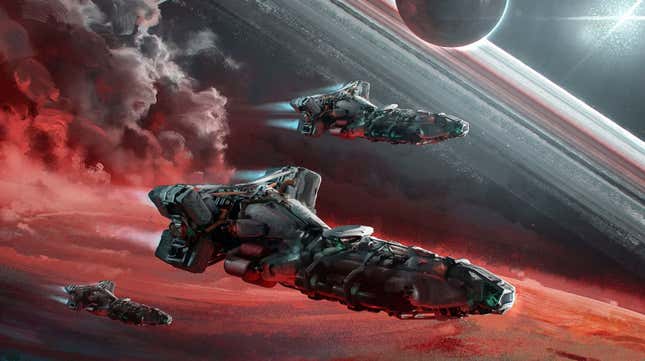 Starfield launches on September 6, unless you preordered one of the special editions that gives you early access starting on August 31. But if you're down to play on PC, you can grab Bethesda's massive spacefaring RPG for either $12 or $17 off, depending on the edition.
The Week In Games: What's Coming Out Beyond Starfield
Read More: Starfield Fans Are Melting Down Over 'Invisible Walls' And The Possible Limits Of Exploration
Over on Fanatical, a UK-based digital game key seller, you can pick up the Standard or Premium editions of Starfield for $70 or $100 USD, respectively. However, thanks to one of the special offers that expires on September 30 (spotted by PCGamesN), you can get either edition of the game for 17 percent off the full price.
While some exclusions apply, the code—FANATICAL17—reportedly works on any full-priced game on the company's website. So, if you didn't want to pick up Starfield, you could get something else for a solid chunk off, too.
I tried the code on Starfield's Standard and Premium editions at checkout and, yep, I wound up saving $11.90 off the $70 edition (down to $58.09) and $17 off the $100 one (down to $82.99). If you preorder now you'll get the preorder bonuses—a laser cutter and some cosmetics—along with the solid discount. Now that's some Star-savings. (Sorry, I'll see myself out.)
Read More: Starfield Pushes Baldur's Gate 3 Off Steam Top Spot, And It's Not Even Out Yet
Bethesda Game Studios' upcoming game has been hyped up since its first reveal during E3 2018. Since then, it's also drummed up a fair amount of controversy, with the latest brouhaha being gamer discourse debating just how sprawlingly vast (or possibly not vast) its 1,000+ planets actually are. Strange to argue over something when the game isn't even out yet, but that's just this fandom I guess.