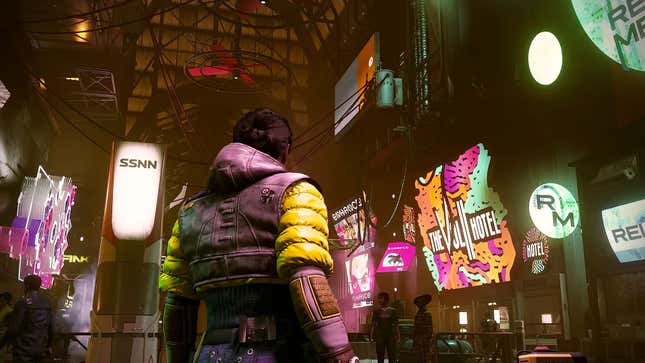 Although thousands of fan-made Starfield mods are already available—such as an early inventory screen overhaul, and Hello Kitty gun skins—official supported modding tools aren't planned to hit Bethesda Game Studios' open-space RPG until next year, game director Todd Howard said in an interview.

This Stylish Noir-Punk Side-Scroller Is Like Celeste With Guns
Read More: Starfield Isn't The Future Of Video Games, And That's Okay
Buy Starfield: Amazon | Best Buy | GameStop
Speaking to the Japanese publication Famitsu (and machine-translated by PCGamesN), Howard said mods are important to the studio. As such, Bethesda is working hard to ensure mod support functions without a hitch.
"When the mods are ready, you will be able to do almost anything as we have done in the past, and the mods will be supported next year, but we will do it in a big way because we love it too," Howard said to questions about mods.
This release cadence mirrors what Bethesda Game Studios has done with its previous games, most notably Fallout 4, which saw official mod support come to the open-world post-apocalyptic shooter a year after it launched. Howard also confirmed that official mod support would hit Starfield in due time during a November 2021 Reddit AMA. So, the studio is making good on its promises.
"Our plan [is] have full mod support like our previous games," Howard said in response to mod inquiries. "Our modding community has been with us for 20 years. We love what they do and hope to see more make a career out of it."
Kotaku reached out to Bethesda for comment.
Read More: Todd Howard Tells Starfield Players To Upgrade Their PCs
Buy Starfield: Amazon | Best Buy | GameStop
Starfield has been a massive success for Bethesda Game Studios and Microsoft since it officially launched on September 6 for PC and Xbox consoles. The game's concurrent player count on Steam peaked at over 330K, which is well above The Elder Scrolls V: Skyrim's 287K concurrent player record, and overall the game has reportedly reached some six million players. While these are impressive figures, it's worth noting that Starfield is available for "free" via Xbox Game Pass, so the numbers may not tell the whole story. Still, Starfield is doing very well thus far.