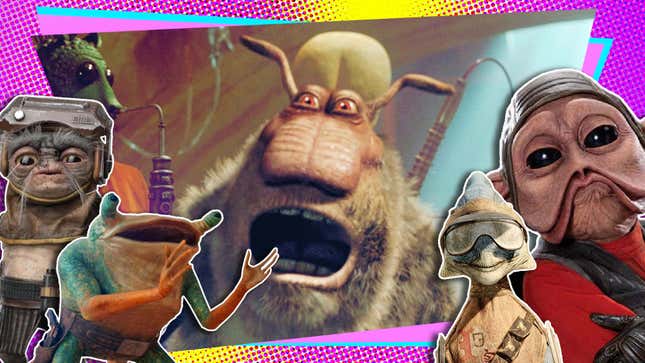 The Star Wars universe is massive, filled with hundreds of books, games, TV shows, and more. And let's not forget the movies, which started all of this wild nonsense back in 1978 with A New Hope. Throughout all of Star Wars, from all the fan fighting over Last Jedi to people going wild over Grogu, one thing has remained true: The galaxy is filled with freaky little guys.
And with the recent release of Star Wars Jedi: Survivor from EA and Respawn, the internet has fallen head over heels for Turgle, a frog man that is a perfect example of a freaky little guy.

What is a freaky little guy? Well, it's an alien that doesn't have to necessarily be a male, they just need to be a bit freaky. A little weird. An oddball, if you will. The kind of character that shows up and you think to yourself, "What a freaky little dude, huh?" There's really no specific definition or criteria. It's more of a vibe they put out rather than a checklist of requirements that need to be met. Based on those vibes, we've collected this list of the 10 freakiest little guys in all of Star Wars.