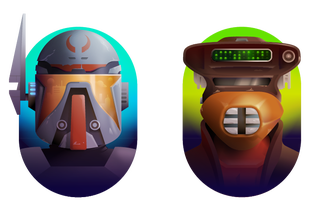 Alex Griendling has a new selection of Star Wars bounty hunter portraits. Along with the typical group of Empire Strikes Back bounty hunters, the selection includes Shae Vizla from The Old Republic:
You can buy the set, or individual portraits here.
You are now looking at Screenburn, a Kotaku blog dedicated to the best gaming images, videos and GIFs online.