The PlayStation 3 just got a bit more casual, as Sony Online Entertainment announces a deal to bring five PopCap titles to the PlayStation Network, beginning with Bejeweled 2, available now.
Perhaps this is what Sony Online Entertainment's John Smedley meant when he said that half of the company's business would eventually be on the PlayStation 3? SOE and PopCap are collaborating to bring five classic casual titles to the PlayStation Network. Starting with Bejeweled 2, which should be available now for $9.99 in North America. Other titles to hit the PSN through this agreement include Zuma, Heavy Weapon, Peggle, and Feeding Frenzy.
Bejeweled 2 has been tweaked for the PlayStation 3, with the addition of PS3 trophy support as well as PSP remote play, making the addictive classic just that much easier to become addicted to. Just what we needed - more hours lost to jewel matching.
Play Classic Casual Games Bejeweled®2, ZumaTM, Heavy WeaponTM, PeggleTM and Feeding FrenzyTM, on the PlayStation®Network
G/O Media may get a commission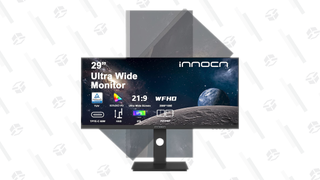 39% Off
Innocn 29" Ultrawide Computer Monitor
Sony Online Entertainment and PopCap Games Announce Publishing Agreement that Brings Five New Titles to the PSN
SAN DIEGO, CALIF. – Jan. 29, 2009 – Sony Online Entertainment LLC (SOE) and PopCap Games Inc. announced an exclusive publishing agreement that will bring five hit titles to the PlayStation®Network, with the first, Bejeweled® 2, being available immediately for download in North America with European versions to follow at a later date. Fan favorites, Zuma™, Heavy Weapon™, Peggle™ and Feeding Frenzy™ will also become available for download soon thereafter.
"As leaders in their genre, PopCap is to casual games what SOE is to MMOs," said John Smedley, president of Sony Online Entertainment. "Being the second largest publisher on the PlayStation Network, SOE is excited that this partnership will expand the PlayStation®Network catalog with awesome casual titles that players of all types can enjoy."
Beginning today, Bejeweled 2 is scheduled to be available for purchase from the PlayStation® Store for $9.99 (plus applicable taxes) and features four unique ways to play the time-honored Match-3 game. Players can solve handcrafted brainteasers in Puzzle mode while up against the clock or kick back, relax and rack up the points in Endless mode. With awe-inspiring planetary backdrops, explosive new gems and dazzling special effects, Bejeweled 2 is more wildly irresistible than ever before!
Features Include:
- PlayStation®Network Trophies!
- PSP® (PlayStation®Portable) Remote Play
- Stunning 3D special effects and HD resolution (up 1080p).
- Explosive new pieces: power gems, hyper cubes and time bombs!
- Four ways to play: Classic, Action, Puzzle and Endless modes
- Explore a galaxy of handcrafted puzzles in Puzzle mode.
- Play for eternity and collect jewelry in relaxing Endless mode.
- Discover secret game modes!
- Hint-on-demand feature!
About Sony Online Entertainment
Sony Online Entertainment LLC (SOE) is a recognized worldwide leader in massively multiplayer online games, with hundreds of thousands of subscribers around the globe. SOE creates, develops and provides compelling entertainment for the personal computer, online, game console and wireless markets. Known for its blockbuster franchises and hit titles including EverQuest®, EverQuest® II, Champions of Norrath®, Untold Legends™, and PlanetSide®, as well as for developing Star Wars Galaxies™, SOE continues to redefine the business of online gaming and the creation of active player communities while introducing new genres on various entertainment platforms. Headquartered in San Diego, CA, with additional development studios in Austin, TX; Seattle, WA; Denver, CO; Tucson, AZ and Taiwan, SOE has an array of cutting-edge games in development.
SOE, the SOE logo, EverQuest and PlanetSide are registered trademarks of Sony Online Entertainment LLC. Untold Legends and Legends of Norrath are trademarks of Sony Online Entertainment LLC. All other trademarks and trade names are properties of their respective owners.