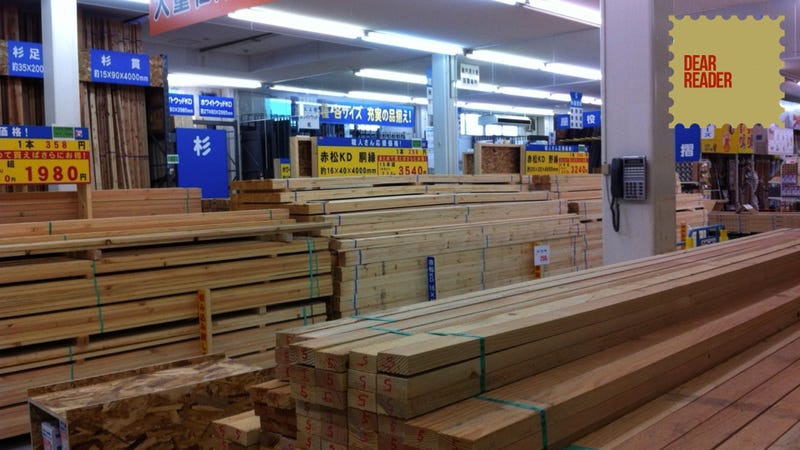 Kotaku East
East is your slice of Asian internet culture, bringing you the latest talking points from Japan, Korea, China and beyond. Tune in every morning from 4am to 8am.
Yep. My two sons really, really love LEGO. And I figured that if I'm going to build them something, it should be a LEGO table.
Building stuff is kind of hard in Japan, because most people that live in cities live in apartment buildings. That means, they don't have a garage per se, and need to build things on their balcony.
I have plenty of space to build, so that's not the issue for me. But rather, I don't have all the tools at hand—just very basic ones. I was also surprised when I went to the hardware store (above) at how expensive wood is! Well, compared to stuff at IKEA.
In a rather disappointing turn of events, I might just end up getting a cheap IKEA table and gluing some baseplates to it. Nothing exactly "building a LEGO table"...
If any readers have built a LEGO table, tips and advice would be appreciated!
Postcard is a daily peek behind the Kotaku East curtain, whether that be game-related or, most likely, not.