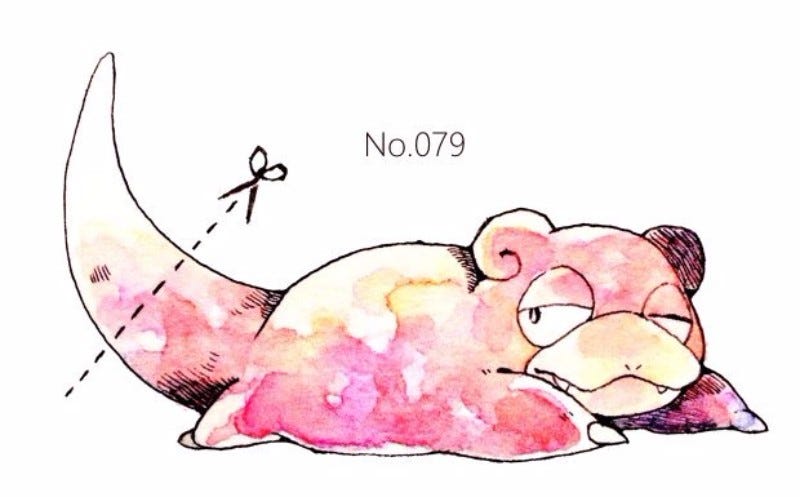 Slowpoke tails are nutritious and delicious! We've known that since Pokémon Gold and Silver. And now, we get to know that some more.

Note: This article contains Sun and Moon spoilers. 
Previously, Slowpoke tail plushies went on sale in Japan.
And in Sun and Moon, we have this...
Goodness.
There's more.
This is grim stuff!