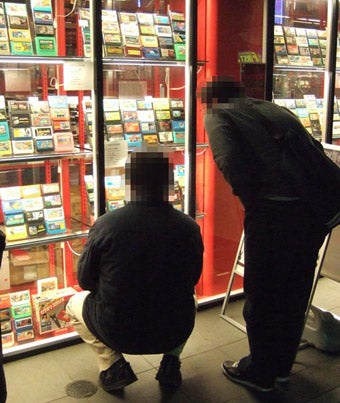 Oh, the drama! First a "complete set" of Famicom cartridges went on sale, then someone was going to buy then. But that was then, this is now.
Now, they're apparently back on the market. It seems after arranging to purchase the set, the buyer backed out. So if you've got lotsa money and a Famicom (but no cartridges), does Akihabara retailer Mandarake have a deal for you.
Imagine, someone getting cold feet about buying US$7,000 worth of old Famicom cartridges. Inconceivable!
「ファミコンカセット1051本フルコンプ 65万円」 キャンセル?→販売再開→瞬殺 [Akiba Blog]