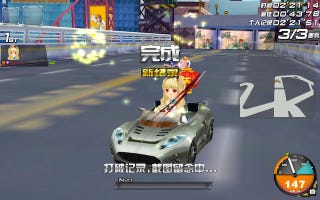 Internet addiction is a controversial subject. Some experts say it's a real thing, others say it's not. Regardless of the science behind it, one Chinese man took it very seriously. So much so, that he called the cops on himself.
Last Thursday, 22 year-old Mao (a pseudonym) called the police on himself after a two-day Internet cafe binge. Mao called the police to keep him away from the Internet.
According to an article by the Zhejiang Evening Post Online, Mao took his "addiction" very seriously. Supposedly he lost his laptop computer but didn't bother to replace it. He sold his smartphone and replaced it with an old school Nokia. Mao even found a job with long hours so he would be too tired to go online.
Despite all of his efforts Mao couldn't keep himself away from the interwebs. On the afternoon of the 26, Mao found himself walking into an Internet cafe in Hangzhou, Zhejiang Province. He ended up spending 2 whole days there. After succumbing to temptation, Mao couldn't take it any more. On the morning of the 28, Mao walked out of an Internet cafe and dialed 110 (China's 911).
"Lock me up for a few months, I can't control myself."
The police dispatcher told him they couldn't send police out help him with that. Instead the dispatcher told him to contact the local security bureau for help.
When Mao reached the local security bureau, he sat down and spoke with the desk officer, a psychiatrist and a reporter. He began to talk about his uncontrollable habit.
According to the article, Mao said that he became addicted to the Internet in 2009 after playing the Chinese racing game QQ Racing (see top photo). After playing various games, Mao started to hit chatrooms. First chatting with guys, then chatting with girls. He said he felt a "high" with all the social interaction.
Mao says that he has probably spent over $4,800 visiting net cafes over the last four years. He says he is desperate for help — so desperate that he thinks jail is the only way to help. The reporter at the scene posits that Mao's desire to go online might have something to do with a missing sense of self-worth in the real world. Mao said during his interview that he hasn't spoken to his family members in a while. Whenever his mother calls, he doesn't pick up.
Mao's situation is pretty bad. Hopefully this time around he'll get the help he needs. The security bureau isn't locking him up for a few months but he has been given time with a mental health expert, though the expert's advice to Mao was to find a fulfilling job.


[小伙无法自控沉迷网络 泡网吧两天后报警求被捕] [Zhejiang Evening News via Tencent]
Kotaku East is your slice of Asian internet culture, bringing you the latest talking points from Japan, Korea, China and beyond. Tune in every morning from 4am to 8am.