Square Enix released Dragon Quest IX on the Nintendo DS in Japan last week to long lines, over 2 million in sales, and virtually no competition. Want to see how impressively the portable role-playing game outsold its competition?
Dragon Quest IX's 2.3 million in sales over the course of three days bested its nearest competitor, Wii Sports Resort, by a factor of roughly 23:1. Sure, Wii Sports Resort is still selling at a healthy rate—another 100,000-plus this week—but it's no Dragon Quest.
Square Enix's decision to move the series away from the PlayStation family and toward the DS was clearly a wise financial move. By next week, we won't be surprised if Dragon Quest IX sales outnumber the PlayStation 3's hardware install base in Japan. Wonder how well it would've helped Sony's platform find a larger audience...
Anyway. Like I said, there was really no competition. DQ IX is the only new title to make an appearance on this week's Japanese software chart.
G/O Media may get a commission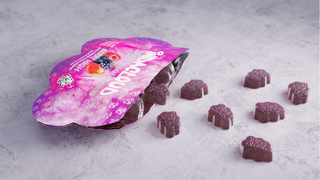 30% off
30% Off Indacloud's Seriously Fun Cannabis Products
01. Dragon Quest IX (DS) - 2,319,000 / NEW
02. Wii Sports Resort (Wii) - 103,000 / 617,000
03. Tomodatchi Collection (DS) - 57,000 / 294,000
04. Boku no Natsuyasumi 4: Seitouchi Shounen Tanteidan, Boku to Himitsu no Chizu (PSP) - 24,000 / 73,000
05. Miku Hatsune Project Diva (PSP) - 14,000 / 116,000
06. Monster Hunter Portable 2nd G (the Best) (PSP) - 13,000 / 789,000
07. Kingdom Hearts 358/2 Days (DS) - 9,000 / 501,000
08. Wii Fit (Wii) - 8,000 / 2,472,000
09. Pokémon Platinum (DS) - 8,000 / 2,472,000
10. Sloane to MacHale: Nazo no Monogatari (DS) - 7,000 / 176,000
11. Ken to Mahou to Gakuen Mono 2 (PSP)
12. Rorona no Atelier: Arland no Renkinjutsushi (PS3)
13. Mario Kart Wii (Wii)
14. Gyakuten Kenji (DS)
15. Infinite Space (DS)
16. Taiko no Tatsujin Wii (Wii)
17. Mario & Luigi RPG3!!! (DS)
18. BlazBlue (PS3)
19. Valhalla Knights 2: Battle Stance (PSP)
20. Pokémon Fushigi no Dungeon: Sora no Tankenta (DS)
21. EA Sports Grand Slam Tennis (Wii)
22. New Super Mario Bros. (DS)
23. Rhythm Heaven (DS)
24. Tago Akira no Atama no Taisou Dai-1-Shuu: Nazotoki Sekai Isshuu Ryokou (DS)
25. Evangelion: Jo (PSP)
26. Metal Fight Beyblade (DS)
27. Mario Kart DS (DS)
28. Inazuma Eleven (DS)
29. Shin Sangoku Musou 5 Empires (PS3)
30. Wii de Asobe Pikmin 2 (Wii)