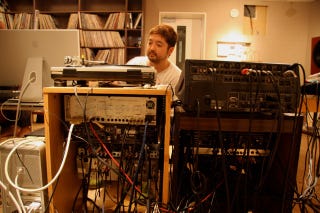 Music producer Jun Seba, known as Nujabes, passed away in late February. His label made public the sad news today.
Late nite February 26, the 36-year-old Nujabes was in a car accident in Tokyo. Efforts to revive him proved futile.
Nujabes was known for his cutting edge hip-hop — such as the soundtrack work he did for anime Samurai Champloo. The series got its own original PS2 game, Samurai Champloo: Sidetracked. The title was developed by Bandai and Grasshopper Manufacture, the studio behind the No More Heroes games.
Nujabes record label stated, "We deeply regret the loss of a unique talent and a close friend. Through his soulful music, Nujabes has touched so many people around the world, even beyond his dreams. He was a mysterious character to most as he avoided the public limelight, rarely conducted interviews, so only a few got to know the man behind the signature production. Yet it continued to amaze me how young listeners of all backgrounds learned of his enigmatic name, and expressed support for his music."
Jun Seba aka Nujabes, Rest In Peace [Thanks, Gene!]