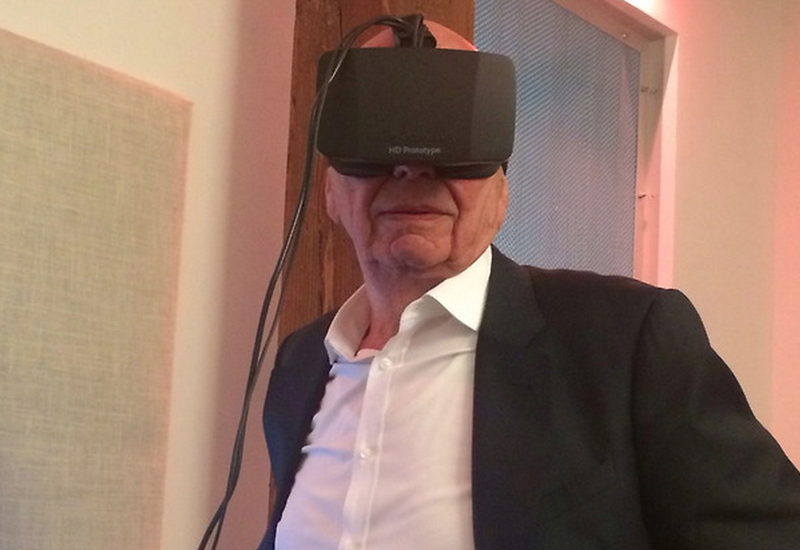 All signs indicate that the Murdoch Here Tumblr is genuinely an official look at the life of Rupert Murdoch, and not an elaborate hoax:
New York, Los Angeles, London, Sydney or wherever else we happen to be in the world... this is a glimpse of what life is like behind the scenes with Rupert Murdoch, Chairman of News Corp and Chairman and CEO of 21st Century Fox. Wherever he is, those who work for him know the phone can always ring and they'll hear …. "Murdoch here."
The most recent post shows Murdoch experiencing Game of Thrones with an Oculus Rift:
Amazing "field trip" today for Rupert, Paul Cheesbrough, Joel Klein and me to Framestore in Soho, where the team was kind enough to explain their business and let us demo some of their virtual reality experiences, such as the Game of Thrones "Ascend the Wall" experience.
You are now looking at Screenburn, a Kotaku blog dedicated to the best gaming images, videos and GIFs online.