Next time we want a hands-on with a Frogster product we might not have to travel to Germany, as the Berlin-based online game publisher announces the founding of Frogster America in San Francisco.
The move comes in anticipation of the North American release of Frogster's Runes of Magic, which aims to take the best of all MMO worlds and mash them up into one complete package. The new offices will house the servers for the game, which they hope to launch by year's end. The subsidiary will be run by industry veteran Sean Kauppinen, who will take on the role of interim CEO to oversee the game's launch. Kauppinen has previous worked with both Sony Online Entertainment and Ubisoft.
Welcome to the U.S., Frogster! May you find San Francisco every bit as warm and welcoming as your native Germany.
Frogster America Inc. Founded in San Francisco
Games Industry Veteran Sean Kauppinen to Fulfill Interim President and CEO Role
SAN FRANCISCO - (Dec. 10, 2008) Frogster Interactive Pictures AG today announced the founding of its North American subsidiary, Frogster America Inc., yesterday in San Francisco. Sean Kauppinen, a very well-connected US games industry veteran has joined to take an interim president and CEO role and lead the company through its early stage. Sean Kauppinen has been active in the US games industry for over 14 years and successfully arranged the market introductions of various blockbuster computer games in various positions with Sony Online Entertainment, Ubisoft, and other top gaming companies. Dirk Meyer zu Drewer, a German senior finance professional working in the US since 1998, takes the Secretary and interim CFO role. Andreas Weidenhaupt, CEO of Frogster Online Gaming GmbH, is joining the board as a (non-executive) VP. Christoph Gerlinger, CEO of Frogster Interactive Pictures AG, serves as (non-executive) chairman of the board.
G/O Media may get a commission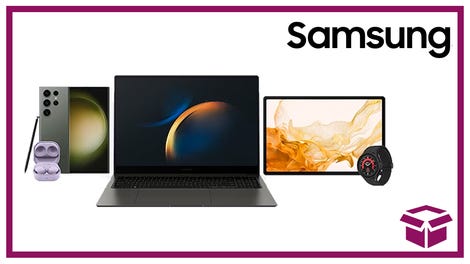 24 hour deals
Discover Samsung - Daily Deal
The game servers of Frogster America Inc., designed for hosting, accounting and billing transactions of the highly anticipated massively multiplayer online game 'Runes of Magic' in the USA, were also set up yesterday. Frogster America is looking to launch the commercial service of 'Runes of Magic' before year-end.
"Frogster is making a strategic move into the US market with Runes of Magic, a title that sets the AAA standard for premium free-to-play, micro-transaction based games," said Sean Kauppinen, president and CEO of Frogster America Inc. "With a strong launch team in place, Frogster America is well positioned to grow the operation aggressively in the coming months."
Frogster Interactive Pictures AG considers its MMO game 'Runes of Magic' a keystone opportunity to move into the attractive North American market and quickly establish its own customer base. The Berlin based Frogster Group sees thousands of new players' registrations from North America each week, even without Frogster focusing efforts there until now. 'Runes of Magic' was named the 'Best Free-to-play-Game' of the Games Convention 2008 by Ten Ton Hammer, an industry leading MMO media outlet, and is regularly listed among the Top 5 in the unofficial US MMO game charts of upcoming MMO games at MMORPG.com.
About Frogster Interactive Pictures AG
Frogster Interactive Pictures AG is a Berlin-based publisher of online computer games. Frogster focuses on the operation and the exploitation of virtual worlds, so-called Massively Multiplayer Online (MMO) games. This is one of the strongest growing sectors in the entertainment industry. The Berlin-based Frogster Online Gaming GmbH which has arisen from the merger of OnlineWelten, the German MMO games and gaming network with the widest range, and Yusho, operator and service provider for virtual worlds on own hardware infrastructure, own billing systems for subscriptions and virtual items operates and exploits mmo games in Europe (Frogster share 71%). Frogster Co. Ltd. based in Seoul, Korea, develops mmo games and is planning the launch of the operation and the exploitation of virtual worlds in Asia for 2009 (stake 60%). Frogster America Inc. based in San Francisco, USA, will be taking up the operation and exploitation of mmo games in North America in 2009 (stake 90%). Amongst other titles the Frogster group owns several very promising mmo game licences with 'The Chronicles of Spellborn' and 'Runes of Magic'. Currently the group employs more than 80 staff members. In 2008, Frogster was awarded as "Landmark in the Land of Ideas", a competition under the patronage of the German President Dr. Horst Köhler. Internet: www.frogster-interactive.de