This year, famed film critic Roger Ebert said games could never be art — a mistake he later admitted. While Ebert might not be a fan of games, that doesn't mean he didn't used to play them obsessively .
The Week In Games: Fishing For Mysteries And Gang Wars
In a "Siskel & Ebert" holiday gift guide from 1989, Ebert and his former co-host Gene Siskel fumble their way through a game of Tecmo Bowl and find it endlessly amusing that you can make the players say "hut, hut, hut, hut".
While arguing about who won and marveling at children gaming for a whole hour a day, Ebert revealed, "I got one of these sets (NES) at home, and I started playing Teenage Mutant Ninja Turtles with it. And after a while, after a week of this, I'd find that every time I had a spare moment and every time I came home, I was in front of the set playing with these mutant turtles."
G/O Media may get a commission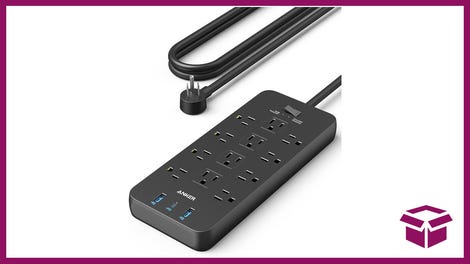 28% Off
Anker Power Strip Surge Protector
Continuing, Ebert said, "It got to the point where it was making me quite unhappy, because I was so obsessed with it, and I finally unplugged the machine and said, 'That's it for Nintendo.'" Ebert added that his Teenage Mutant Ninja Turtles game was so hypnotic and so repetitive that he didn't think it was good for his mental health. While he apparently quit Nintendo cold turkey, Ebert did review a PC game in 1994.
Be sure to stick around to see Ebert take photos of a baby gorilla.
Because I Told You So: Roger Ebert Plays Tecmo Bowl In 1989 [Because I Told You So]