This past weekend in GTA V, my buddy Franklin finally made some real money on a heist. The guy loves to drive, so I decided to buy him a nice new sports car. But when he got back to his house and checked the garage, the car was nowhere to be found. Had master car-thief Franklin himself been the victim of car theft?
Not exactly. As it turns out, he (and I) had been the victims of a pesky GTA V bug. According to Rockstar support, players should avoid using the game's garages as they look into fixing a bug that causes cars and car-upgrades to mysteriously vanish.
From Rockstar:
We have received some reports about problems with cars and garages, particularly after upgrading and then completing a mission, and are looking into this now. Unfortunately, we do not currently have a workaround to recover a car if it is missing. If you would like to receive an automatic email notification as soon as there is more information, please log into the Support Site and click Subscribe at the top of this page.
They've added an update today explaining some possible causes:
This issue may occur if you drive another character's personal vehicle. We are looking into a fix to prevent this from occurring in the future. If you would like to receive an automatic email notification when the fix is live, please log into the Support Site and click Subscribe at the top of this page. In the meantime, please try to avoid parking a car in a garage, driving one already in a garage, or getting in a default vehicle, when playing as a character other than the one with your upgrades.
G/O Media may get a commission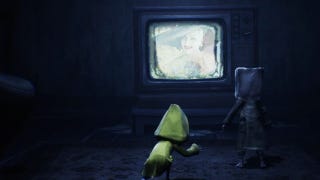 Horror Video Games to Play Leading Up to Halloween
Spooky and scary
Something video games have over their film counterparts when it comes to horror is the player's agency. Sure, watching the slasher claim their next victim can get a jumpscare out of you, but you know what's scarier? Knowing you had the power to stop it. Watching someone slowly open a door and enter a dark room is unnerving, but having to do it yourself will send shivers down your spine and paralyze you with fear.
For my part, I encountered the bug after ordering a $250,000 sports car off of the in-game internet while I had another, less expensive car stored in my garage. (Yeah, I know: Why buy a car when they're so easy to steal? I was hoping that I could get Franklin something zippier than his default car, to customize and keep.) After being informed that the car had been delivered, I came home to find that same sedan stored there, but no sports car. I got rid of the first car, but a sweet sports car failed to materialize in its place. I checked the in-game police impound: Nope.
Where is Franklin's sports car? It's out there, somewhere. For now, I'll hold off on ordering another one (or getting too deep into car customization) until Rockstar gets their garages in order.
(Via Videogamer)