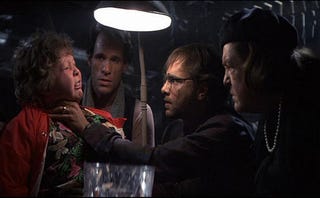 Next week's downloadable additions to Rock Band and Rock Band 2 come courtesy of Scottish rockers The Fratellis. The trio will be hitting us with a triple shot of tracks from their debut album.
Three jams from The Fratellis' Costello Rock will hit Xbox Live Marketplace on Tuesday, February 10th, the PlayStation Store on the following Thursday. Price is $1.99 (160 Microsoft Points) a piece, or $5.49 (440 Microsoft Points) for the full three-pack.
The Fratellis "Creeping Up the Back Stairs"
The Fratellis "Flathead"
The Fratellis "Henrietta"
(Picture unrelated.)