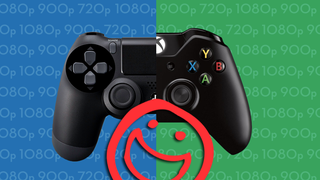 Media reports are coming in that Chinese media companies BesTV and Shanghai Oriental Pearl Group are merging. The two companies are respective joint venture partners of Microsoft and Sony for the Xbox One and PlayStation 4 in China.
Sina.com, a major Chinese news portal, published an article early today confirming month-long rumours that the two media companies were merging. This purported merger of the two companies is being called the joining of the biggest media companies in China.
Both BesTV and Shanghai Oriental Pearl Group are subsidiaries of Shanghai Media Group (SMG). BesTV has a joint venture with Microsoft for the Xbox One. Sony Computer Entertainment has a joint venture for the PlayStation for in China.
According to Chinese internet giant Tencent's QQ News portal, the merger is about more than just the two SMG companies: there will be other businesses incorporated into a new, publicly listed cultural media company, apparently.
So far, the effects of the merger on the video game console joint ventures are unknown. Since both BesTV and Shanghai Oriental Pearl Group are subsidiaries of the Shanghai Media Group, and are merging, Chinese media have begun to call the Xbox One and PlayStation 4 brothers.
Sina reports that this whole merger may have been sparked by a speech regarding new media that Chinese President Xi Jinping gave on August 18. The speech talked about the importance of new media and its role in propagating information in China. This is all really heavy stuff.
Kotaku has reached out to Microsoft and Sony and will continue to follow this case.
Top Photo: Lineartestiplot | Shutterstock
百视通与东方明珠确定合并 PS4和XB1成一家人[Sina.com]
百视通与东方明珠合并 千亿市值文化传媒航母将诞生[Tencent Finance]
百视通东方明珠合并 Xbox One和PS4成同门兄弟[NetEase]
Kotaku East is your slice of Asian internet culture, bringing you the latest talking points from Japan, Korea, China and beyond. Tune in every morning from 4am to 8am.
Eric is a Beijing based writer and all around FAT man. You can contact him @FatAsianTechie@gmail.com or follow him on Twitter @FatAsianTechie.