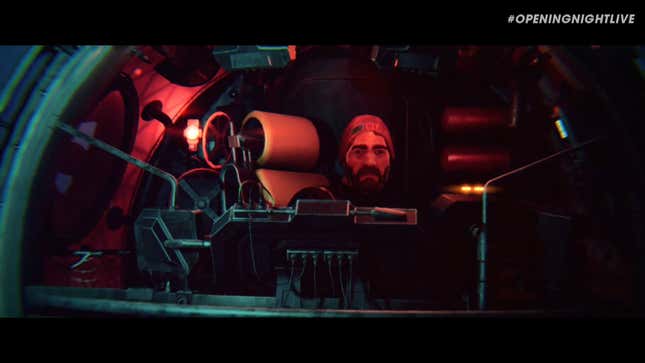 Quantic Dream just announced their newest "narrative experience" at Gamescom: Under the Deep. This underwater diving game is made in collaboration with the France-based Parallel Studio, and you can wishlist it now.
The game received a world premiere at today's Gamescom kickoff event, Opening Night Live in Cologne, Germany. Details are scant at this time. The moody trailer suggests an introspective journey, showing deep-sea divers swimming with sea life and navigating underwater facilities while a narrator pontificates that "silence is full of ghosts" and that "here, voices can only come from the deep." The imagery is in some ways reminiscent of that in James Cameron's 1989 existential thriller The Abyss.
The Week In Games: Galactic Refugees And Stone-Age Life Sims
Quantic Dream, the studio behind such narrative-focused games as Heavy Rain, Beyond: Two Souls, and Detroit: Become Human, is also currently making a Star Wars game. As we wrote after Star Wars: Eclipse was revealed last December:

The game's debut trailer revealed that it's set during the Republic era, with cameos from characters like Yoda (or is it) and C-3PO (OR IS IT), shots of the Jedi Temple on Coruscant and plenty of glimpses of what look like some Sith (or Sith-adjacent?) bad guys, marching in line with snappy uniforms and threatening the universe in a way that seems requisite for every villainous Star Wars faction ever.
Additionally, Quantic Dream has faced considerable legal troubles in recent years, with reports in multiple French newspapers indicating that working conditions at the studio were toxic, and employees filing complaints about homophobic and sexist behavior by other employees.
Under the Waves is coming sometime in 2023. It will release on PlayStation 4, PlayStation 5, Xbox, Steam, and the Epic Games Store.