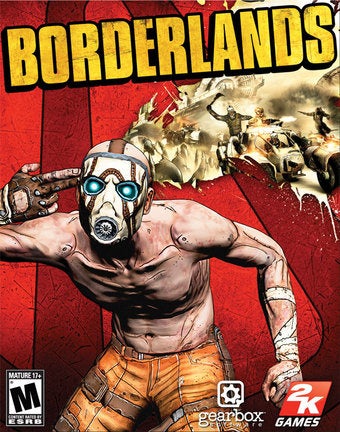 It may have taken a bit longer, but today Gearbox Software was kind enough to send along this batch of free codes for the PS3 version of Borderlands' expansion pack The Secret Armory of General Knoxx.
Just grab a code and enter it over in your PSN account. First grabbed, first served.
Alright, hop to it. They're all here in a single post. Please try to comment the code you take to make it easier for people to find the leftovers.
K382-24BB-DL38
MPDB-E4BA-K2EJ
8595-3MBP-M83F
AEQM-5BB2-4KAG
B6LT-A8BR-7F64
QF78-25B5-BA6J
D7BN-LNBJ-935B
3PN2-N8B7-3425
EE5E-2EBP-C5N3
47HF-GABR-B28N
BCAC-D6BT-LF9M
ADEK-6RB5-3CFC
G46D-59BQ-QEQE
K2P5-J5BC-K57M
9R3D-DMBR-FEPH
ELQJ-27B2-EBPP
48FM-FMBP-27QH
46PC-2MB6-MLMK
B3C6-E4BB-6H72
FCMG-LMBG-RL42
2B78-4HBD-ARR3
PN77-N5BH-HJTM
GBLK-EPBB-DHCH
K6NE-F6BB-72MG
RP7F-B4BG-LTTH