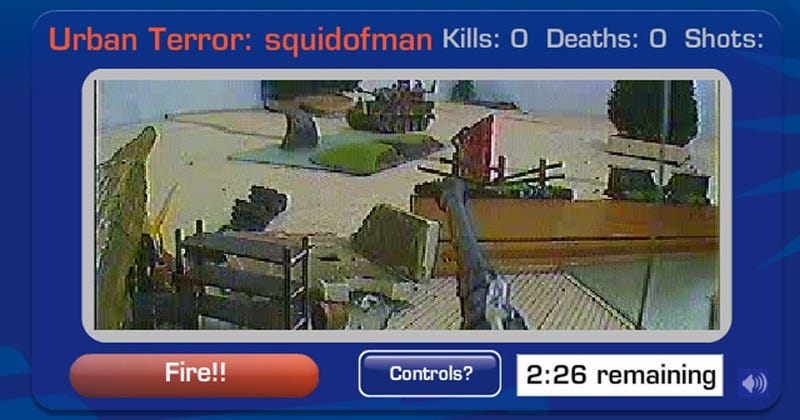 RCTiger has been kicking around for a while now, but cost money, so we ignored it. Now, though, it's free. And we do love free stuff. Especially when it involves real, remote-controlled tanks.
Yup. Real tanks. RCTiger is a web-based game that puts you in command of a real, remote-controlled tank via a web cam strapped to the tank's body. All you need to play is a PC and Flash 10.
As a game, it's a bit rubbish, as it's too laggy. But as an experience? It's amazing. These aren't 1's and 0's being processed on a screen, these are real, cute little tanks that, somewhere on God's green earth, are actually being moved about by you, sitting pretty at your PC.
Good luck finding an available tank by the time you read this, though.
RCTiger [via IndieGames]