Here's the deal about pinball: It's not such an innocent game.
In fact, for more than three decades, it was illegal in much of America. From Los Angeles, to Chicago, to New York City, police "pinball squads" swept through gaming halls and gambling dens, confiscating thousands of machines in a series of Prohibition-style raids. The reason: It was thought to be a mob-run racket that was a game of chance, and not skill, and therefore gambling.
But outlawing pinball didn't cause it to disappear. Rather, it went underground, surviving behind closed doors in seedy joints in Harlem and the Village, and making regular appearances in movies and TV shows. It is these appearances that cemented its image as the baddest game in town. For decades, pinball served as an efficient way for directors to convey to an audience that a character was a roughneck, an outlaw, and generally up to no good. Confused as to whether the Fonz is really a rebel? That pinball machine he's playing should clear things up. As Sideshow Bob said in The Simpsons (episode 137: "Sideshow Bob's Last Gleaming"), referencing the evils of television: "My foolish capering destroyed more young minds then syphilis and pinball combined."
And once you start looking for pinball machines in movies, you notice them everywhere-spreading their youth-corrupting seeds of outlawerry and rebellion.
I'm giving a lecture on the topic on October 8 at NYC's monthly Nerd Nite event (info and tickets at: http://nyc.nerdnite.com), but until then, here are some of my favorite examples of pinball-gone-wrong in the movies:
In 1972, director Ralph Bakshi released Fritz the Cat-the world's first X-rated cartoon. For his follow-up feature, he did the only thing that could one-up the lewd, rude, antisocial imagery of Fritz: He made a movie about "Michael: a 24-year-old pinball-playing virgin". Check out the trailer and opening scene, embedded below, in which a game of pinball is juxtaposed with shots of pimps, hookers, addicts, dealers, and street urchins (with a chilling rendition of "Scarborough Fair" serving as the soundtrack). In Heavy Traffic, pinball isn't just a metaphor for rebellion-it is a symbol for all that is chaotic, unpredictable, and dangerous about urban life.
G/O Media may get a commission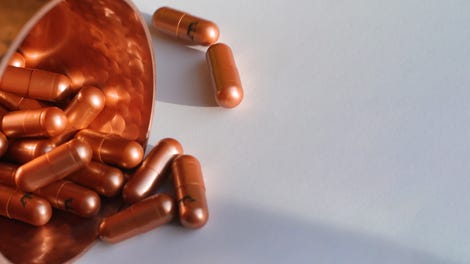 health
The Lyma Supplement
Trailer:

Opening Scene:

Tommy, album: 1969, movie: 1975
The Who's rock opera may forever be associated the image of a a deaf, dumb, and blind pinball wizard, but the game's inclusion was apparently a cynical, last-minute addition. The story goes that Pete Townsend brought pinball into the story as a cynical attempt to curry favor with British rock critic Nik Cohn (the guy who wrote the New York magazine article that inspired Saturday Night Fever), who was apparently a big pinball fan. Either way, the album was released in 1969-a time when pinball was still illegal in much of America (and a few places in Europe too). And viewed in this context, the titular character isn't merely a kid with a quirky talent-he's a rebel and a rabble rouser, who was going against the grain. In fact, the movie version even includes a scene where Tommy's legion of followers go on a rampage, indiscriminately smashing pinball machines in a series of images that are nearly identical to the old news photographs depicting police raids on pinball machines in the 1940s.
The Accused, 1988; South Park, 2008
In what is perhaps the most disturbing portrayal of pinball, The Accused shows Jodie Foster (who won an Oscar for her role) as the victim of a gang-raped performed on a bar pinball machine. The scene was later parodied by South Park, which showed Steven Spielberg and George Lucas committing the deed to beloved icon Indiana Jones-also on a pinball machine.
The Accused (sort of NSFW):

South Park:

This one is fairly self-explanatory: While courting a prospective lass, Billy Bob Thornton's foul-mouthed (and definitely anti-social) mall Santa goes overboard with a pinball machine's tilt mechaism.

Further Reading:
Seth Porges is an editor at Popular Mechanics magazine and a frequent lecturer on the history of pinball. His next talk is at NYC Nerd Nite on October 8. Tickets and info at http://nyc.nerdnite.com. Seth can be found on Twitter at @sethporges.