Many teams debuted their fresh new players during kickoff weekend for stage two of the Overwatch League, but the one that made arguably the biggest impact had been on the roster for a while. It just wasn't until these last few days that he got to show why he earned a spot on the Philly Overwatch squad.
Josh "Eqo" Corona hails from Israel, where he played for Zengaming eSports as well as Israel's Overwatch World Cup team. In November of last year, he was announced as one of the 12 players on the Philadelpha Fusion. Yet throughout stage one, he was conspicuously absent.
This last weekend, Corona got his chance. He was in the starting line-up for the Fusion at DPS, taking the stage in Los Angeles for the first time. In back-to-back sweeps against the Boston Uprising and Florida Mayhem, Corona made a strong case for the starting spot.
Corona mostly stuck to Genji throughout the eight maps he played this weekend, showing incredible skill on a hero that can range from hot to cold depending on the player. Finding the key moments to unsheathe his dragonblade, or predicting an enemy's attack with a spot-on reflection. The spectator view caught one perfect moment, where Corona dropped onto the grouped-up Uprising and went tearing through them.
G/O Media may get a commission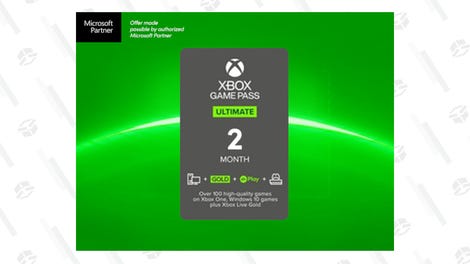 70% Off
Xbox Game Pass Ultimate Two-Month Subscription
Across Philly's clean sweep of eight maps, Corona shone, garnering a host of kills and ultimate after ultimate. Threads were started asking "who is this Eqo guy?" As far as first showings go, Corona couldn't have had it much better.
Philadelphia seemed to be somewhere in the middle during the first stage of the league, either on the cusp of greatness or about to succumb to the squads below them, looking to climb up. With Corona finally in and playing, Philly has a new tool in its arsenal.
The Fusion are currently 2-0 in stage two, and will face an even-greater test this coming week when it faces the Houston Outlaws and London Spitfire. If you missed the action over the weekend, you can check out each match and map over in the Overwatch League Twitch archives.