Last week on Kotaku we talked about China's Pepsi-cooked chicken wing potato chips coming out of China as a weird but delightful snack. Well, being the resident China hand, I can say without a doubt that Pepsi in its 30 years of history in China has been anything but conventional in terms of its products and marketing.

Over the years Pepsi has been fighting an uphill battle in the cola wars against Coca-Cola in China. In a straw poll of 15 people in my office here in China, I asked them what they thought of when I asked them about "ke le" (Chinese for Cola 可乐). Everyone said Coke.
It wasn't because they liked Coke better than Pepsi, it was just that Pepsi in China is known as "Bai Shi" (百事) and the term "Ke Le" is draws the mind to Coke. Keep in mind that the full names of Coca-Cola and Pepsi Cola in Chinese both bear the term "Ke Le".
No one knows exactly how Coke became the dominant cola in China; it could be due to advertising, timing—really a myriad of factors (Coca-cola entered China in 1979 and Pepsi entered in 1982). Forbes, Bloomberg, and many other financial news institutions will give you a series of numbers and figures regarding the advertising money spent, but we're not here to talk about apples and oranges or in this case Pepsi and Coke.
Cola aside, Pepsi is doing very well in China, particularly with their Lays and Quaker brands. Last week the internet was in awe over the Cola cooked Chicken Wing chips—well, that's just the tip of the iceberg. In China, including Taiwan and Hong Kong, Lays offers at least 18 different flavors, flavors that include the ever popular Numbing Spicy Hot Pot! (One of these days I'll make a gallery of all of Lay's Chips)
G/O Media may get a commission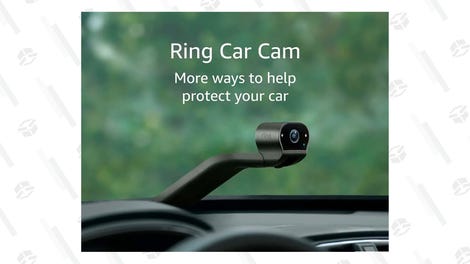 During the early half and, for that matter, most of this last decade, Pepsi has been trying to gain the adoration of the Chinese consumer. A lot of what they did was coming out with flavors which are exotic to westerners, but which also matched the Chinese palate, as well as creating crazy ads to get the consumer's attentions. Below are some of Pepsi's more interesting ads this century, including a few about Lay's potato chips!
Hiring super a-list Chinese stars (many from Taiwan and Hong Kong) such as Jay Chow, Aaron Kwok and Louis Koo, Pepsi shot a variety of Kung Fu Sci-fi commercials. You read that right, Kung Fu meets Sci-fi.
And another one.
Here's a regular Kung Fu short.
During the Olympics, Pespi aired a few commercials that weren't exactly commercials about Pepsi, but more along the lines of Pepsi's love for China.
This is one of three I love China Pepsi commercials.
The Lays commercials on the other hand have been a bit more subdued when compared to the Pepsi ones.
Here's two with Wang Leehom and Angela Chang showing off Lay's Creamy Cheesy Lobster flavor and Stir-fried Shrimp flavored chips...
...and of course the Numbing and Spicy Hot Pot flavor.
---
Kotaku East is your slice of Asian internet culture, bringing you the latest talking points from Japan, Korea, China and beyond. Tune in every morning from 4am to 8am.