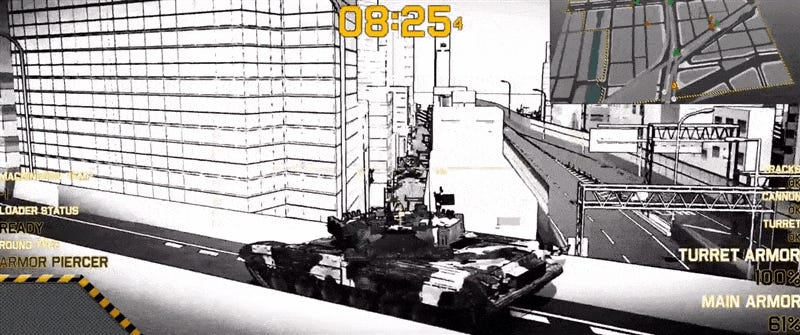 As if Tokyo Warfare wasn't wearing enough Japanophilia on its sleeves already, along comes this "manga mode" for the game that looks funny as hell.
This isn't what the game always looks like; it's just an optional filter, in case the music and Tokyo streets weren't Japanese enough for you.
The game isn't out yet (it's up on both Greenlight and Square Enix's version of Greenlight), but once it is—as a huge fan of Namco's classic Tokyo Wars arcade game—I'll be keen to check it out.