Widowmaker is Overwatch's femme fatale sniper, and many pros in the Overwatch League wield her rifle with deft precision. With her prevalence in the league on both offense and defense, one Reddit user is working to find out which Widowmaker trumps them all.
User /u/zeftorias has created graphics tracking the stages so far, 1 and 2, in the Overwatch League. Specifically, he's tracking which Widowmakers take out the other team's Widowmaker most often. Since she's a rather popular pick, matches can turn into sniper duels; unlike Metal Gear Solid 3 or Enemy At The Gates, these are fast encounters as Widowmakers zip around, snapping to their targets while trying to fake the other out.
"Widowmaker is a very mechanically demanding hero," wrote zeftorias in an email to Compete. "Being good with Widowmaker takes hours upon hours of practice, and seeing Widowmakers face off against each other at the highest level of play is always exciting."
Zeftorias' graph initially just tracked final blows from Widowmaker players on enemy Widowmaker players. But after some community feedback, he's been expanding those statistics out to include time played, kills-deaths per 10 minutes, and more.
G/O Media may get a commission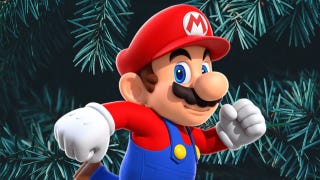 Black Friday
Nintendo Switch Deals
His biggest takeaway? Jiri "Linkzr" Masalin is in a league of his own when it comes to Widow duels.
"I've seen every match thus far in OWL and Linkzr is the only Widowmaker that aggressively seeks out the enemy Widow to take duels, and I feel that's one of the reasons why Houston Outlaws are so successful," wrote zeftorias. "I'm not taking anything away from the other players in Outlaws, they're all fantastic, but Linkzr's Widow has such a unique playstyle to other Widows in the league, that I feel a lot of teams struggle to adapt to facing him."
The graph-maker does admit he has a favorite—the New York Excelsior's Pine, who was not included due to his low playtime. In fact, several DPS players are excluded from the graph due to generally low playtime in comparison to others. But zeftorias is keeping an eye on a few who are catching up.
"Logix of Florida Mayhem is a fantastic DPS player," wrote zeftorias. "He's one of my absolute favourites to watch, as in the beginning it seemed like the nerves of playing on the big stage was affecting his gameplay, but as the season went on, he just got better and better, and now I feel he's back in full force. If Logix had played more hours of Widowmaker in Stage 1&2, no doubt he'd be among the best." He's also following another Mayhem player, Ha "Sayaplayer" Jung-woo, who had a highlight performance last night against the New York Excelsior. "I have no doubt he'll be a top 5 Widowmaker at the end of stage 3."
What's next for the graphs? Zeftorias says he's working on other hero duel match-ups and possibly individual player highlights.
"There's so much data being generated everyday thanks to the format of the OWL," wrote zeftorias. "The possibilities are endless."
Compete is Deadspin and Kotaku's joint site dedicated to competitive gaming.