Three years ago, a handful of leaked design documents revealed an early version of Arkane Austin's vision for Prey, which was then code-named Project Danielle. It's fascinating to see how much has changed since then.
The Week In Games: Fishing For Mysteries And Gang Wars
These early design documents, which were leaked on a torrent website in 2014 (and are neatly summed up on NeoGAF here), present several pitches for Prey's story. One proposes that the game be set in a high-tech lab that's been built on a crashed alien ship; another would put the player on a tropical island hiding a bunker full of military secrets. Most of the ideas center on a character named Danielle Sho—get it? Sho Dan?—who would, in one version of the story, be an AI that offers help and guidance to the player. Danielle Sho does appear in the final version of Prey, although she's a lot different than imagined in these pitches.
You can see both documents below. The second, which was designed back when Arkane called it Prey 2 (before it became just "Prey"), comes closest to the final version, but neither of these docs mentions Morgan Yu, Talos-1, the Typhon, or any other core story elements from the Prey that came out earlier this month. What a long, strange journey this has been.
G/O Media may get a commission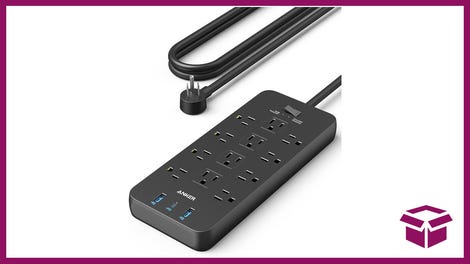 28% Off
Anker Power Strip Surge Protector