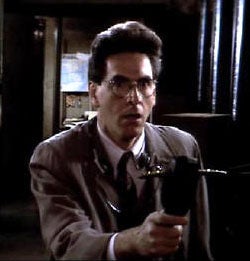 Yesterday, the NPD Group released its estimates for U.S. video game sales for the month of June, with Activision's Prototype and THQ's UFC 2009: Undisputed topping the list of bestsellers. That list was missing a few key releases.
Games like Atari's Ghostbusters failed to find a place in the top ten, as did the perennially bestselling Wii Play. Also missing were the PlayStation 3 versions of June's biggest games, which do appear in Gamasutra's NPD data highlighting the top twenty games from last month.
Looks like Ghostbusters: The Video Game just missed a top ten showing, kept from glory by Infamous for the PS3. While the UFC brawler and the PlayStation 3 version of Prototype represent, the bottom half of the top twenty is dominated by Nintendo titles, including the recent Punch-Out!! and long time bestseller Mario Kart DS.
See if your game of choice sold well at the full list.
Nintendo Again Dominates NPD Top 20 [Gamasutra]