Zynga rocketed to fame with titles like FarmVille and Mafia Wars. When Mafia Wars 2 launched, the number of players peaked at 2.5 million, but dropped to 900,000 earlier this month, with players complaining that the game just wasn't as fun.
They weren't the only ones complaining—the individuals making the games were, too.
This comes as Zynga is about to make a public stock offering and as employees complain of stressful deadlines and long hours, The New York Times reported.
The environment at Zynga is data-driven, and according to one analyst, "similar to a New York investment bank". According to The New York Times, staffers who perform get vacations and $100,000 in stock.
"Weak" employees were cut, and Zynga began to trim equity packages through demotions.
G/O Media may get a commission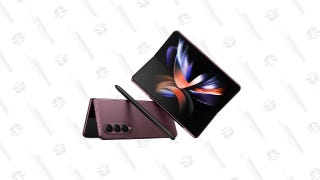 Save Up to $300
Galaxy Z Fold4
The workplace rumors and reputation were apparently one reason why mobile game company PopCap turned down Zynga's bid of $950 million in cash. Instead, PopCap went with Electronic Arts.
"We've learned that when companies treat talent as a commodity, the consequences are severe," Gabrielle Toledano, head of human resources for Electronic Arts, told The New York Times. "It takes years to repair a reputation."
PopCap wasn't the only one to reject Zynga's advances: The New York Times reported that Angry Birds maker Rovio walked away from an offer from the FarmVille studio for $2.25 billion in cash and stock.
With interest waning, Zynga might have more to worry about than its reputation as an employer—namely, its reputation as a game maker. The social game business is becoming more competitive for gamer makers and more expensive.
"Zynga should be an example of entrepreneurship at its best," said Roger McNamee, a co-founder of the venture capital firm Elevation Partners. "Instead it's going to be a Harvard Business School case study on founder overreach—this will be a cautionary tale."
Zynga's Tough Culture Risks a Talent Drain [NY Times]
In Some Virtual Worlds, the Thrill Is Gone [Business Week]
---
You can contact Brian Ashcraft, the author of this post, at bashcraft@kotaku.com. You can also find him on Twitter, Facebook, and lurking around our #tips page.
(Top photo: Jim Wilson | NY Times)