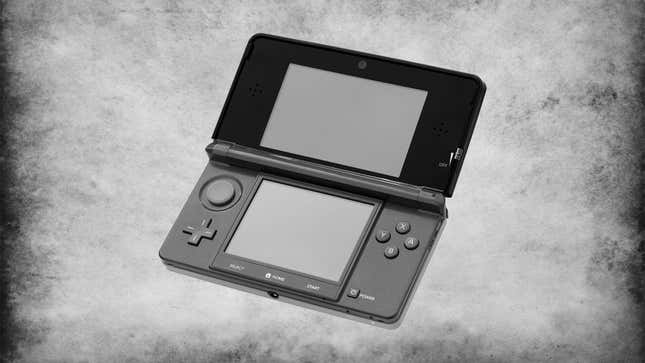 Today, the official Japanese page for the Nintendo 3DS series, which includes the 2DS, announced that the consoles are no longer being manufactured.

Tears Of The Kingdom's Newspaper Questline And The State Of Hyrulean Journalism
Update: September 18 - 12:42 am EST: Nintendo of America has told Kotaku that the Nintendo 3DS series of handhelds has been discontinued, issuing the following statement: "We can confirm that the manufacturing of the Nintendo 3DS family of systems has ended. Nintendo and third-party games for the Nintendo 3DS family of systems will continue to be available in Nintendo eShop, on Nintendo.com and at retail. The existing library of more than 1,000 Nintendo 3DS games contains many critically acclaimed titles and can provide years of content to explore and enjoy." The original story continues below.
The announcement accompanying the Nintendo 3DS XL (known as "LL" in Japan), the Nintendo 2DS XL and Nintendo 2DS, as well as the New and standard Nintendo 3DS reads, "Manufacturing of the Nintendo 3DS series hardware has ended." (ニンテンドー3DSシリーズの本体の生産はすべて終了いたしました)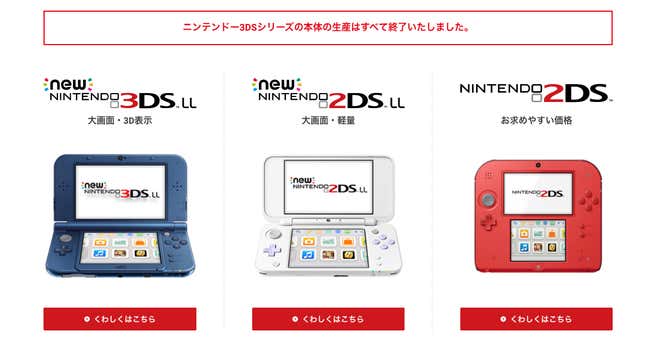 Japanese website Hachima points out that the 3DS series hardware is no longer listed on the official US Nintendo page. As of writing the URL www.nintendo.com/3ds redirects to www.nintendo.com.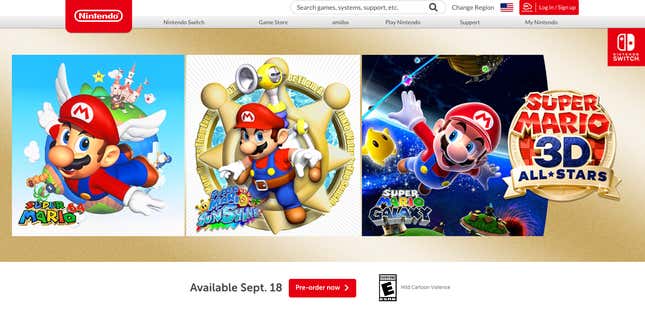 It is unclear whether the announcement on the official Japanese site pertains to other regions. Kotaku is following up with Nintendo for an official comment.