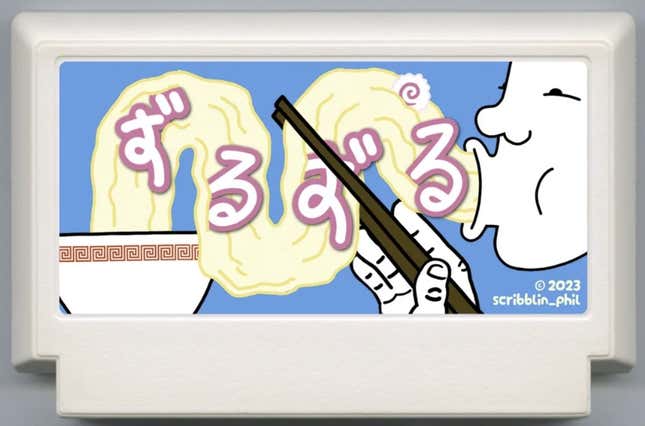 Every year, around about now, indie Japanese games retailer/shopfront Meteor holds an exhibition called Famicase. The goal? Showcase the design and illustration of cartridge art for games that do not exist. Artists from all over the world take part, sending in their submissions, and every year Meteor pick the best and display them live in their store.

Given the exhibition is in Tokyo, however, most of you reading aren't able to go check it out. No matter! Meteor are also kind enough to post the submissions every year on their website, leaving us free to take a look at just how incredible every single one of them are
Like I have ever year for what feels like 1000 years, this post is going to highlight some of my favourite entries for the year, some of them from local artists, some of them from international ones, and some of them even from Kotaku readers who were kind enough to send in their own successful submissions.
If you want to check out every entry, there's a gallery site here, while you can also buy a lovely book of the whole collection from Meteor for ¥1430 (or around USD$10). Anyway, without further ado: the submissions!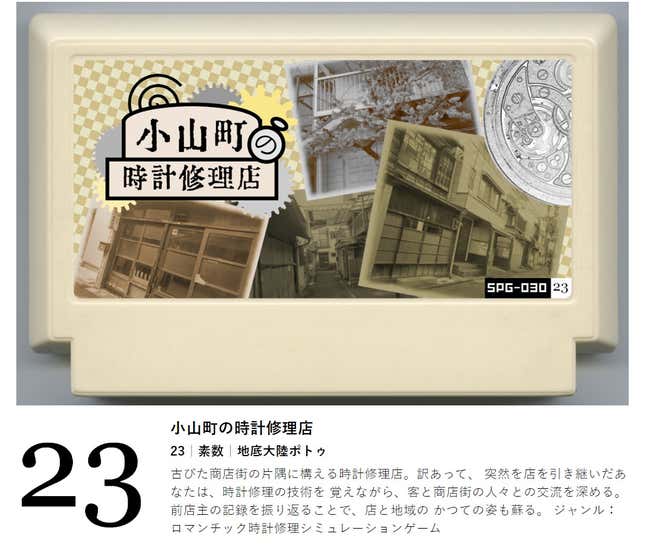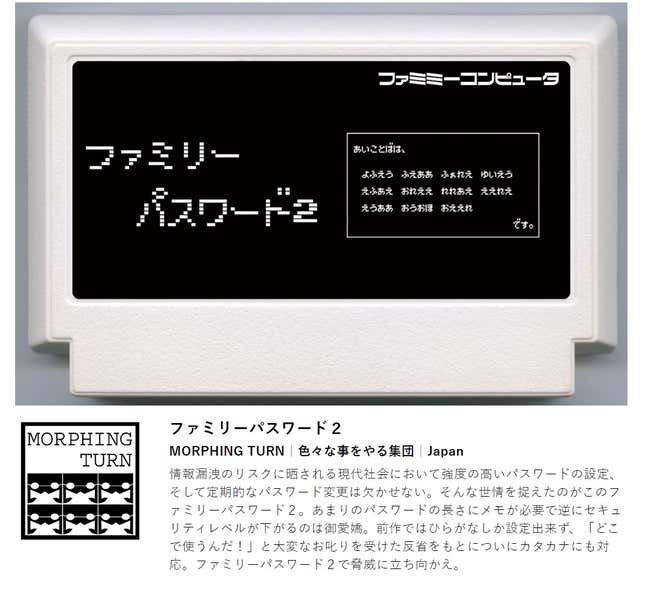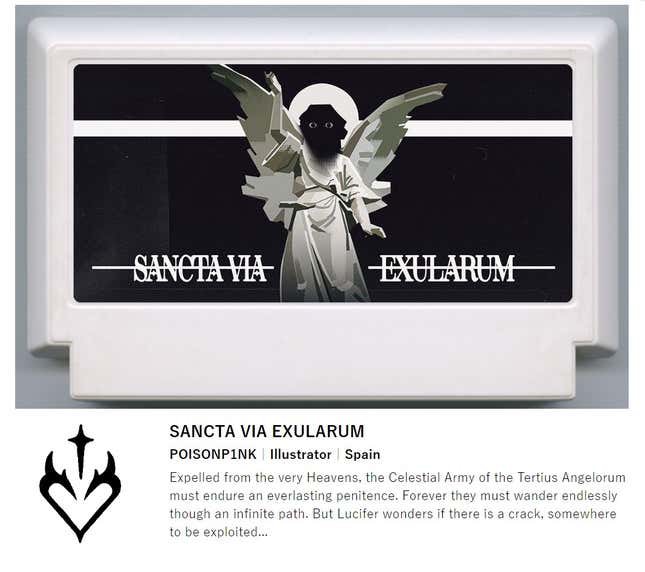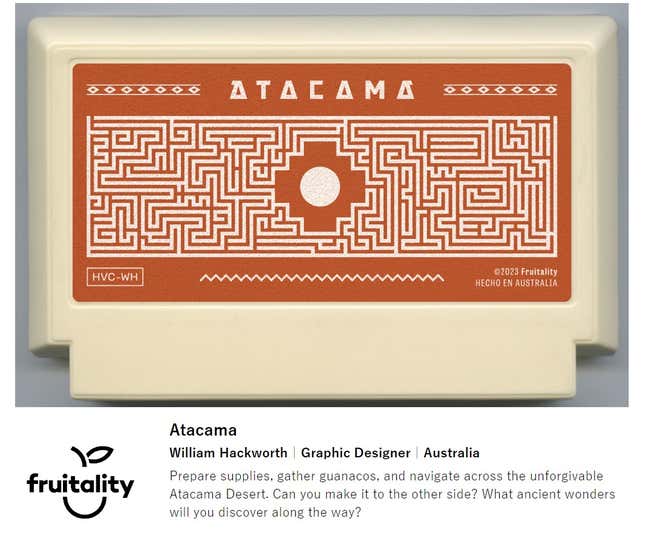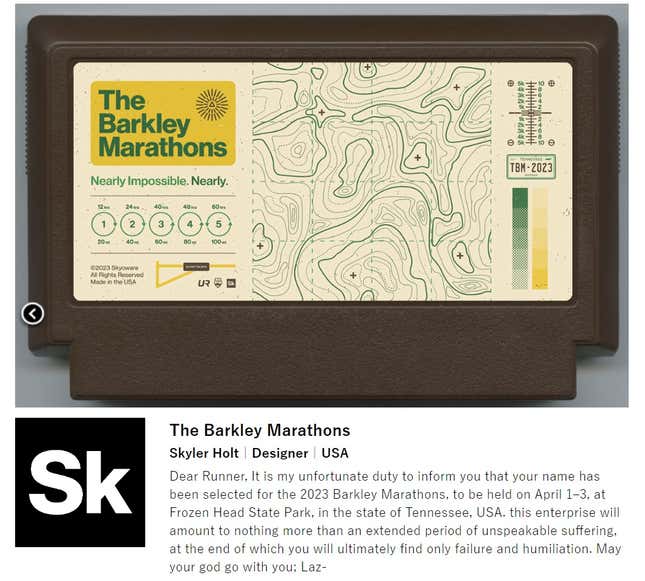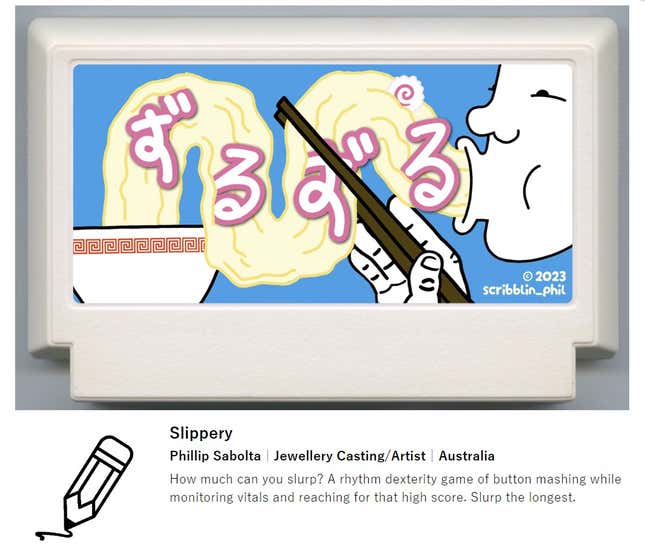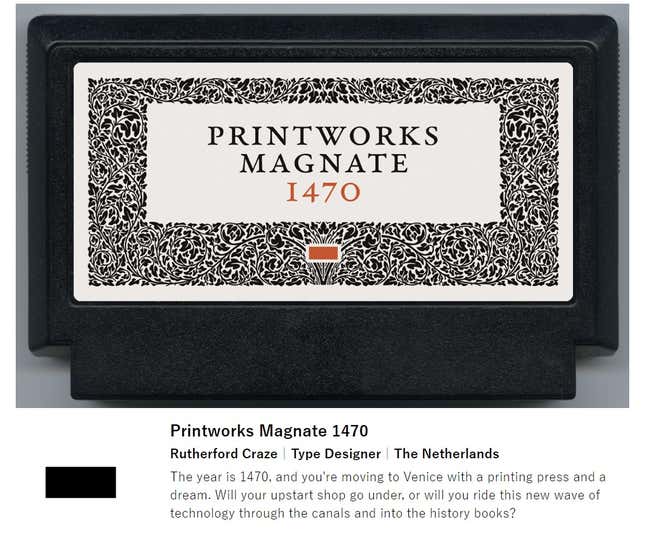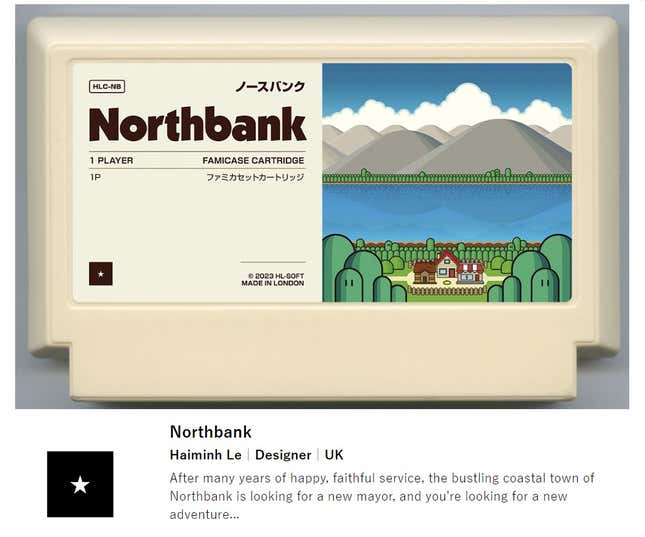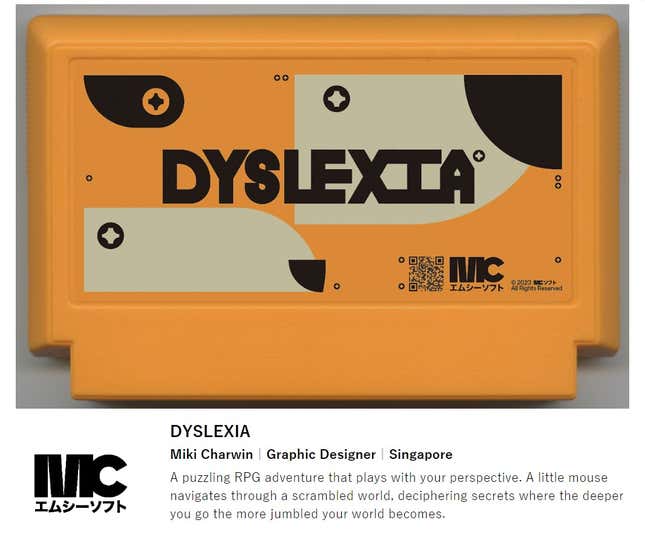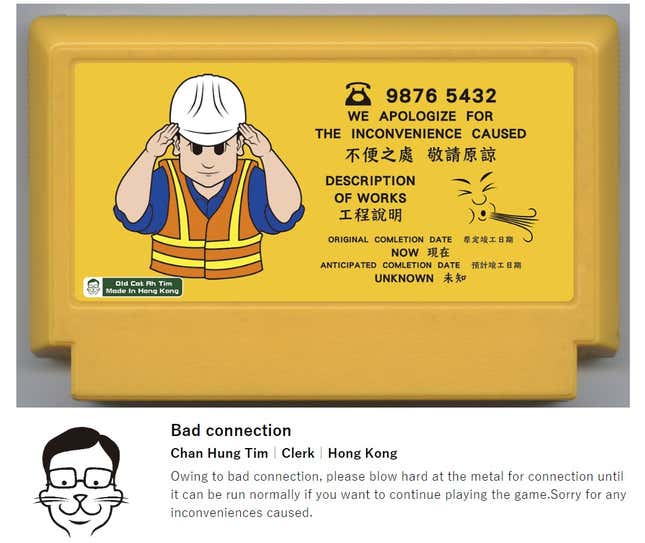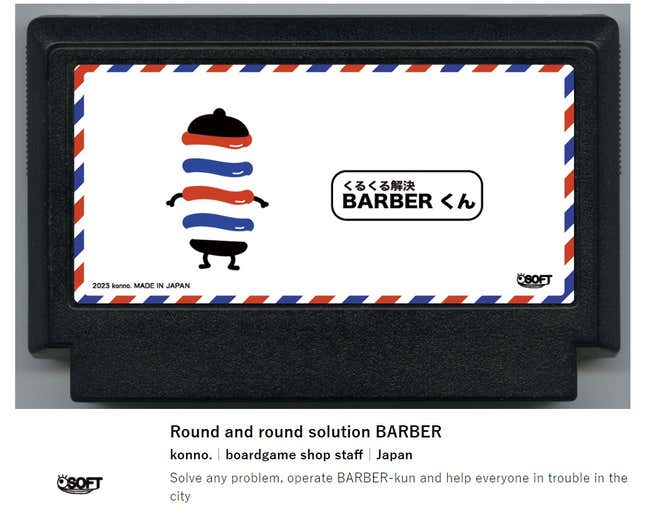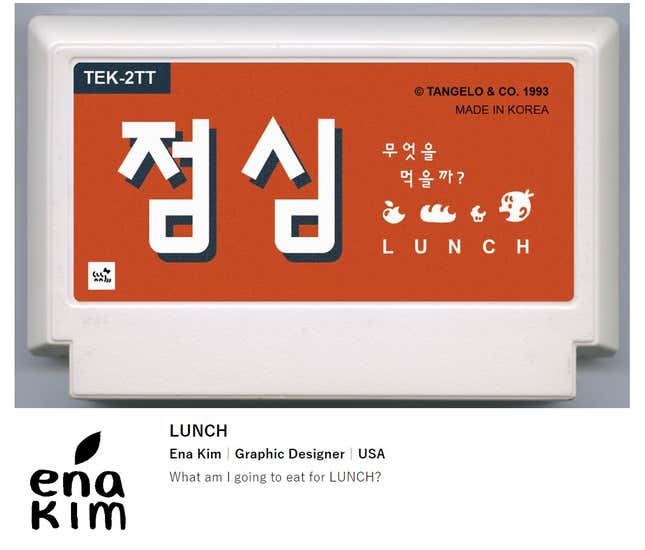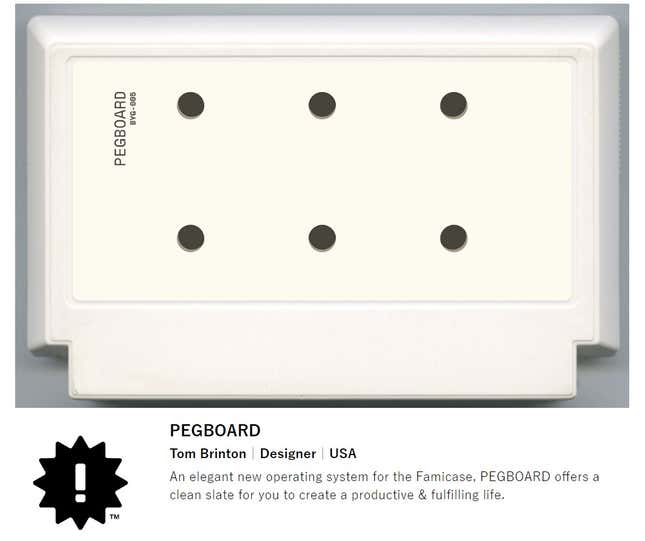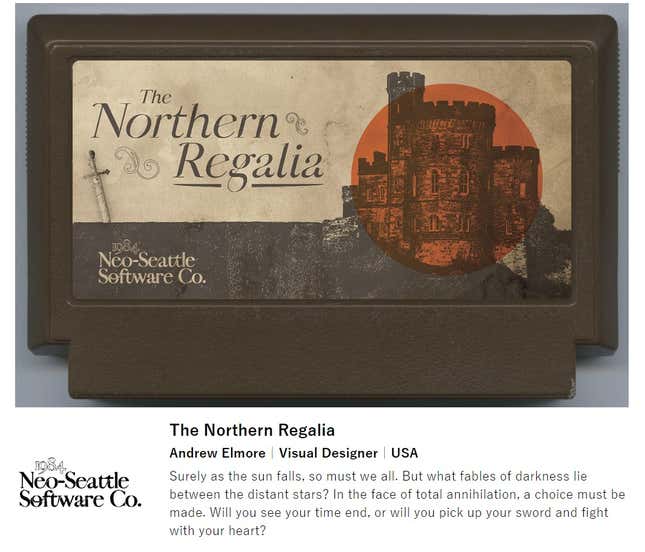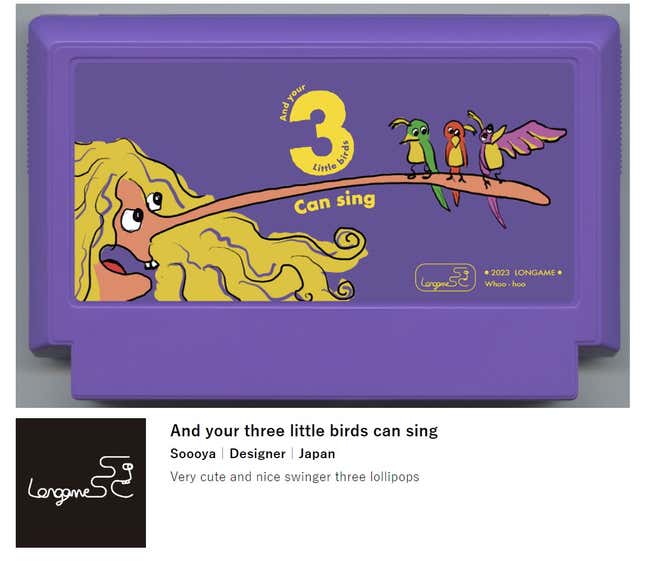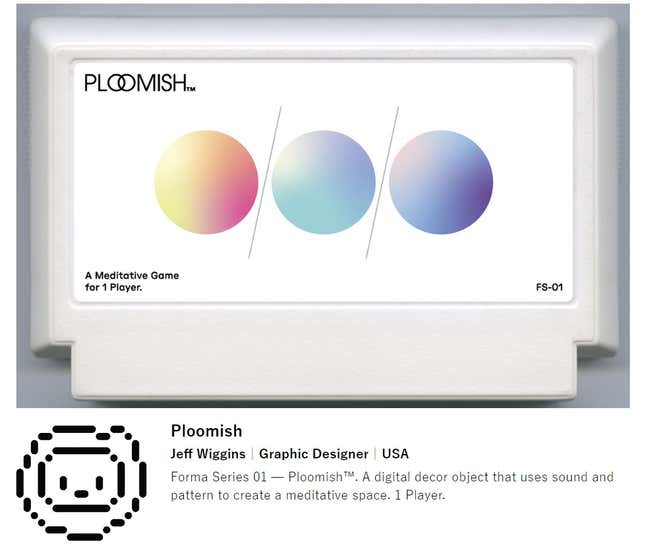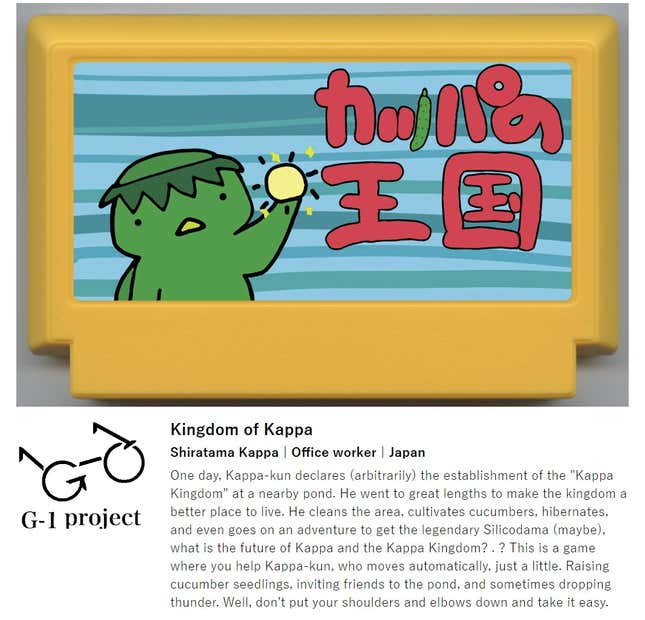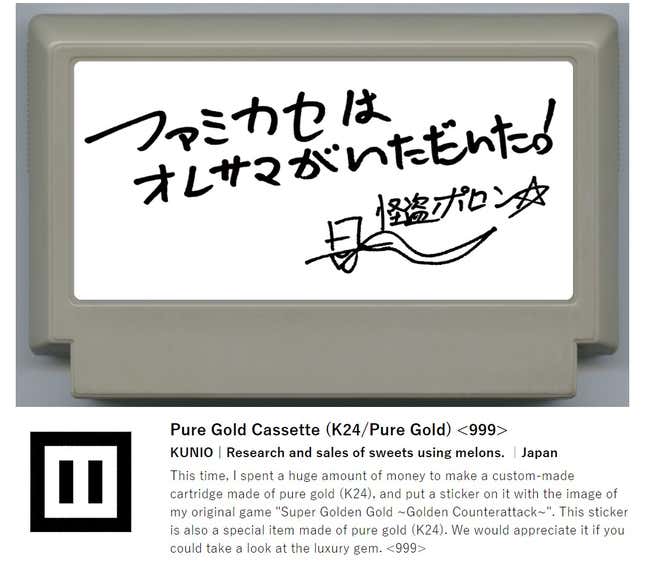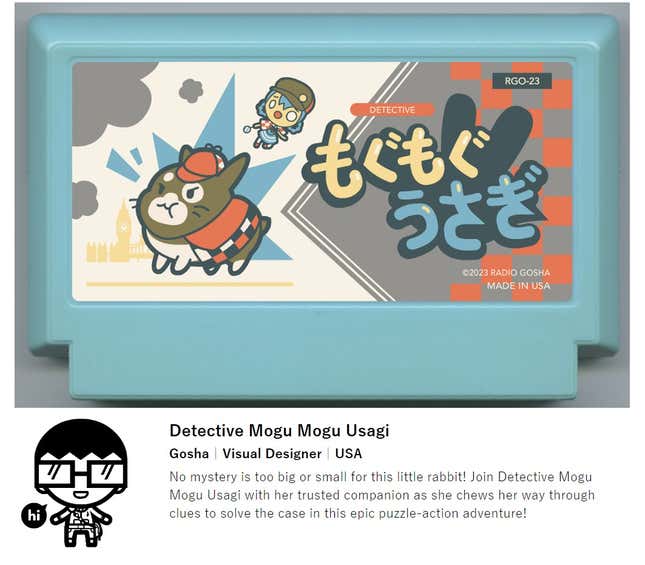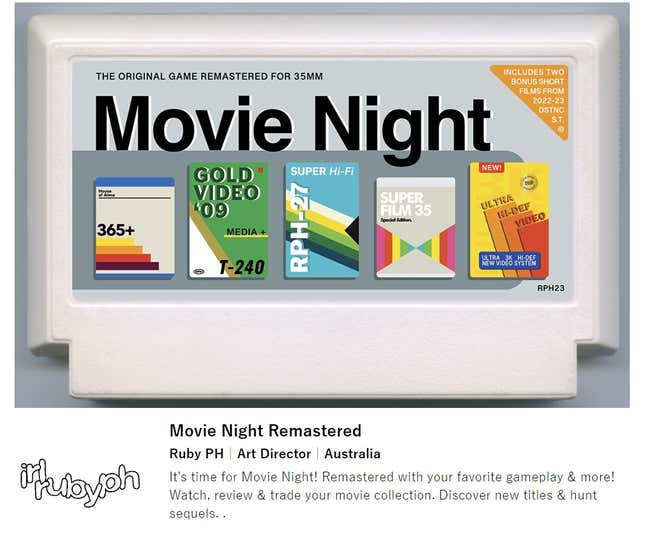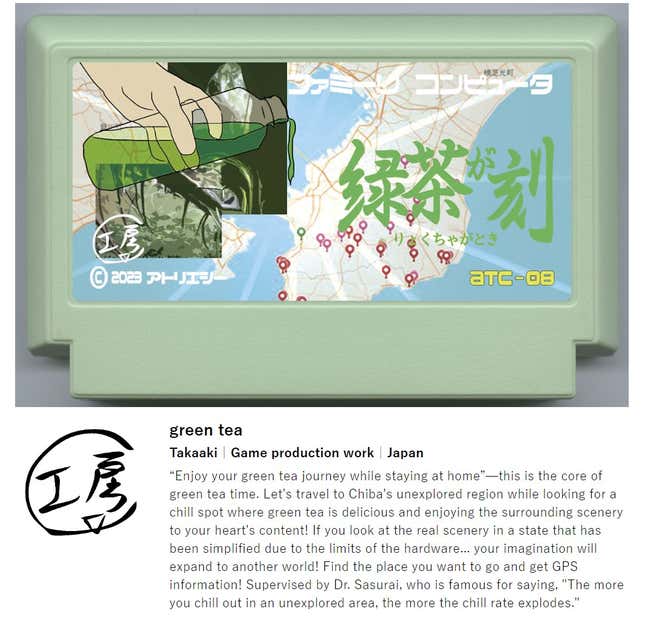 I should note here at the end that while the whole point of Famicase is to imagine games that don't exist, and with the focus on simply making pieces of cartridge art that looks nice hanging on a wall (or displayed in a book), that doesn't mean that these games don't get made. As we've covered previously, the A Game By Its Cover jam takes place every year, and asks developers to turn some of these concepts into playable, actual games.