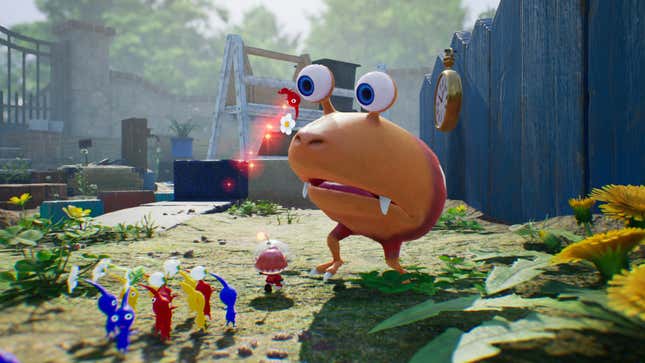 Not one to be left out of the Big Summer Video Game Revealapalooza, Nintendo has announced it's holding a Direct presentation this week, and it will feature Switch games coming out in the second half of 2023.

Hollow Knight: Silksong's New Gameplay Trailer Is Living Rent-Free In Our Brains
News of this came from a post on the company's social channels, which confirmed the showcase will last about 40 minutes, and will focus on Switch games that are still coming this year, rather than anything coming in 2024 or beyond. I'm sure this specificity will keep everyone's expectations in check and we won't be disappointed when our dream game isn't announced and shown off, right?
While we don't know a ton of specifics about which games will be shown yet, Nintendo did confirm that Pikmin 4 will be making an appearance during the Direct. The fourth game in the long-running series is set to launch on July 21, which is pretty soon, and Nintendo doesn't currently have much on its calendar for the second half of the year, so there will likely be some surprises. Other games that might show up include the unceremoniously announced Everybody 1-2 Switch, or perhaps the upcoming Pokémon Scarlet and Violet DLC, but really this is just drawing attention to how little we know about the second half of Nintendo's 2023.
Ultimately, there's going to be a lot of speculation between now and the Direct, but we thankfully won't have to wait long, as the showcase is set to premiere tomorrow, June 21, at 7 a.m. Pacific/10 a.m. Eastern.
Now that we've gotten all that out of the way, I will take time to politely ask Nintendo to please, for the love of god, show me the Detective Pikachu sequel. I don't ask for much, just let me see the little yellow guy in a deerstalker and cloak again.