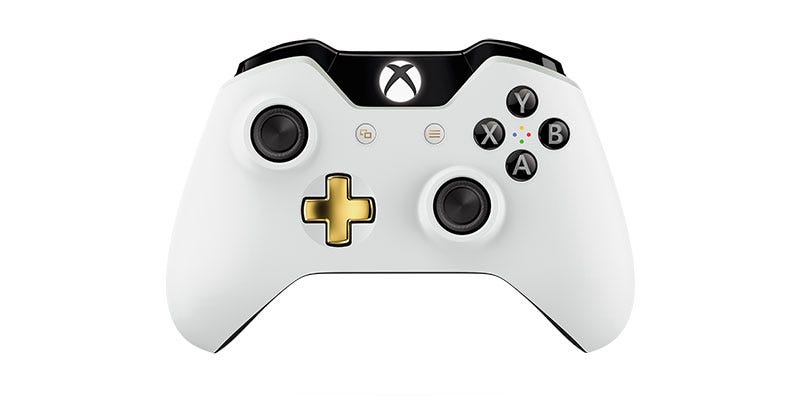 Alongside a new bundle announcement, Microsoft showed off this new Xbox One controller today. It's official name is the "Xbox One Special Edition Lunar White Wireless Controller". I like it a lot.
The gold d-pad and central buttons are flashy enough to flash but restrained enough not to overwhelm the entire design, while the switch to black buttons (with the colour icons replicated in between them) is a nice touch.
It's out in "late September", as a GameStop exclusive, and will retail for $65.