Valve revealed today The Sacrifice, a new expansion for the Left 4 Dead series that will be compatible with both the first and second games in the series.
Along with this new chapter in the zombie survival saga, No Mercy - the hospital campaign from the first Left 4 Dead - will be updated and included for Left 4 Dead 2 players, who can then play through both these campaigns.
The Sacrifice - out in October - tells the story of the last Left 4 Dead 2 expansion, The Passing, from the perspective of the original game's cast. You'll find out how they managed to meet up with Left 4 Dead 2's cast, and at the end, will be able to choose for yourself which of the original cast dies (hence the expansion's name), rather than Valve simply pencilling it in.
The expansion is designed to work with both Left 4 Dead games, so if you've only got one of them, it doesn't matter, you'll be able to download and play this.
A digital comic will begin next month to get everybody up to speed on the events of the campaign. The Sacrifice will be released as free DLC for the PC and Mac, while it will be a paid downloadable for the Xbox 360.
G/O Media may get a commission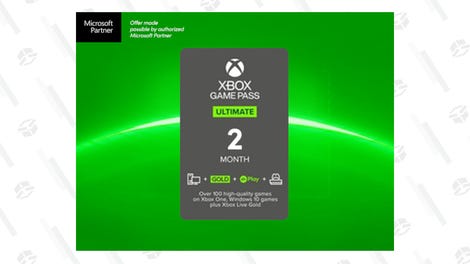 70% Off
Xbox Game Pass Ultimate Two-Month Subscription
GameTrailers TV [Gametrailers.com]