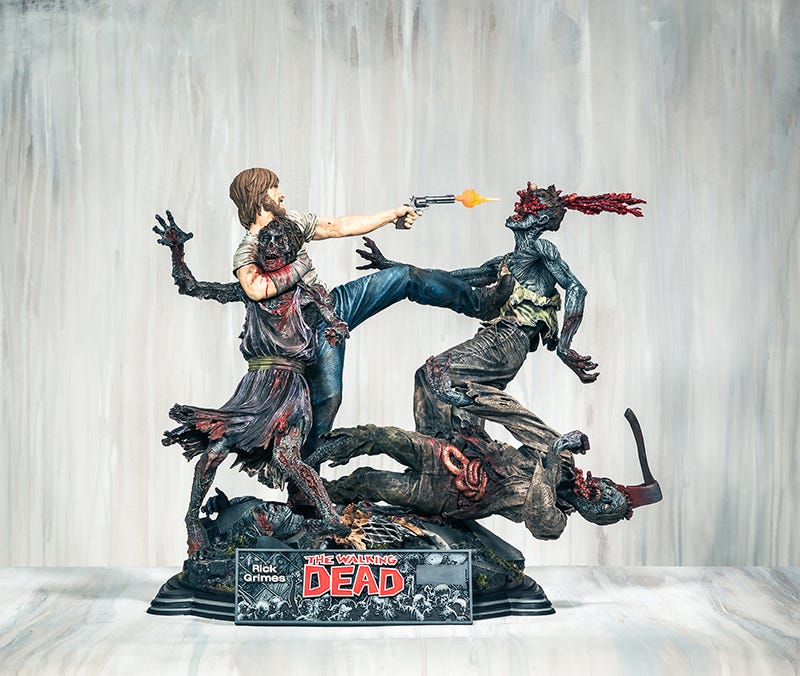 Here's a new The Walking Dead statue by McFarlane toys, featuring Rick Grimes taking down a trio of zombies:
The statue is based on a sketch by Robert Kirkman:
You can preorder now:
This hand-painted piece not only includes Rick Grimes and three full zombies, but also three zombie heads and a slew of body parts smeared across every angle of the 360 degree rotating rubble base. From the exploding brain matter and a head-locked zombie to a zombie head crushed under Rick's boot, you can feel his rage throughout the entire piece.

Each statue also includes a highly detailed sculpted plaque that is individually numbered, along with a certificate of authenticity signed by both Robert Kirkman and Todd McFarlane.
You are now looking at Screenburn, a Kotaku blog dedicated to the best gaming images, videos and GIFs online.